SOUTH CHARLOTTE NEIGHBORHOODS
Bordering South Carolina, the South Charlotte area is a bustling suburb for those wanting "newer" homes, mostly built after 1990, top-ranked schools, and plenty of Targets and shopping centers nearby.   With the new Ballantyne area booming with Go Ballantyne and live music at the AMP, this once snubbed area of "Ballantyne" which seemed so far away, is now feeling a lot closer to "things" for the active person.  South Charlotte has many pockets which can be confusing to someone new to our area.
Blakeney, South Charlotte, Waverly, Ballantyne
These areas are bordered by the town of Matthews and Pineville, which will feel just a little more "small" town with cute historic downtowns to explore.
Let's get back to South Charlotte!  Within this area, you will find the 4-mile creek greenway.  A true destination for someone seeking a beautiful nature trail in the middle of the "suburb."  You can visit Trader Joe's, Starbucks, and other small businesses before or after your walk!  Bordering this special gem is a community called TOUCHSTONE VILLAGE; tucked behind Touchstone Village is a 54-home community called Wilshire.  These homes were built in the early 1990s and developed by Crosland.  The Touchstone Village homes will have low ceilings, smaller rooms, and popcorn ceilings–however, most have stunning .50-acre lots!
Either way, the bonus of living near here is the quick access to the greenway, 485, 51, South Park, and Ballantyne.  It is a true gem for someone who doesn't want to be FAR OUT from Uptown Charlotte and keep their social calendar open to options to get to so many places in "15 minutes easily."
Example of recent home for sale
$578,800, Sold $589,000

2748 SQFT

4 Bedroom, 2 full bath, half

Screened Porch

Deck (home did back up to Bevington road)

Renovated kitchen and bathrooms
Previously listed and SOLD in Wilshire, Charlotte, NC
Nestled in the heart of North Carolina, Charlotte is explicitly known for its rich history, vibrant culture, and thriving economy. As one explores the diverse neighborhoods, it becomes evident that two-story houses are iconic symbols of the city's heritage and modern allure. This explores the charm of a two-story house in Charlotte, certainly highlighting its architectural beauty, functional advantages, and the sense of community it fosters.
WILSHIRE TOUCHSTONE DETAILS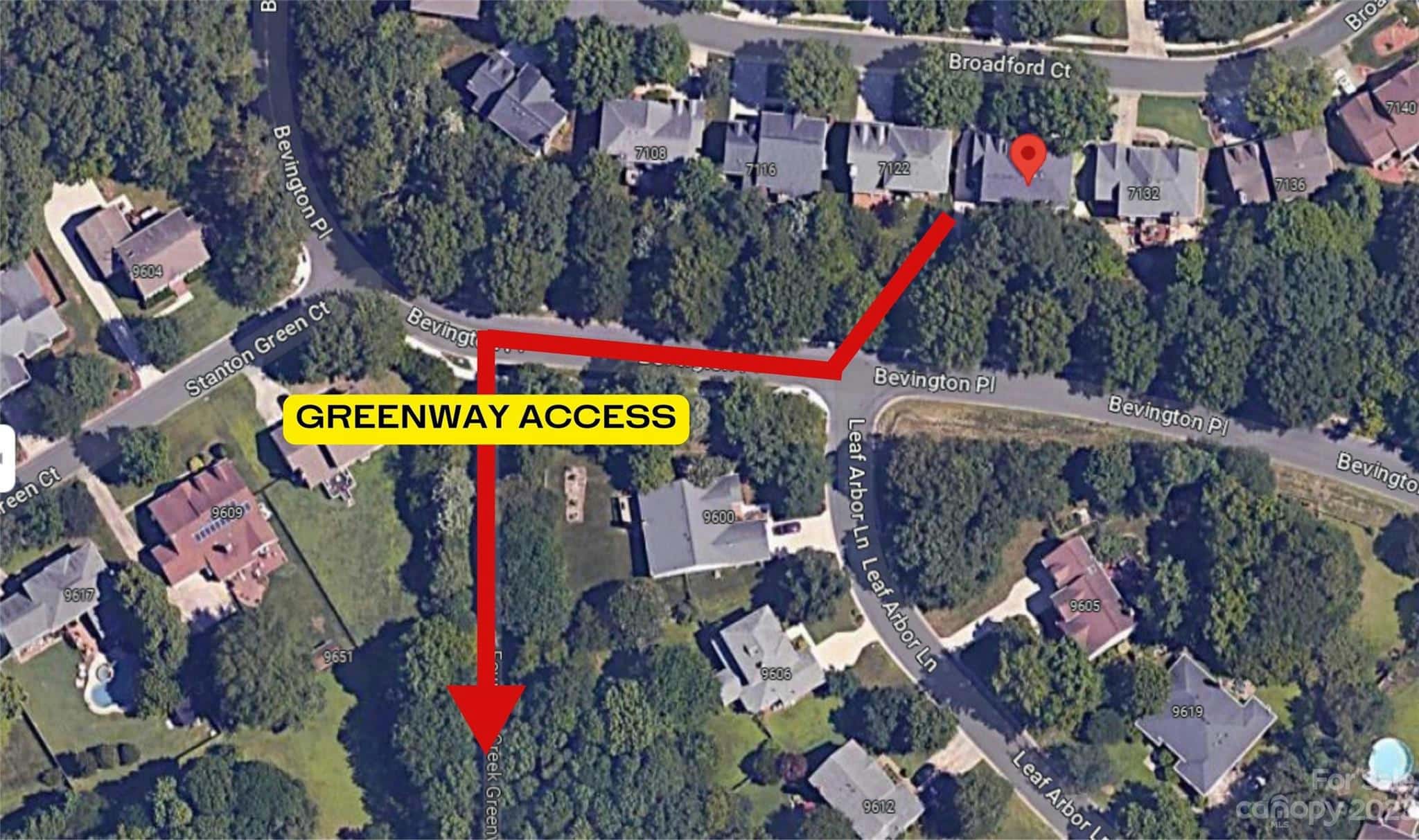 Tucked away in TOUCHSTONE VILLAGE, it is certainly an Excellent South Charlotte home with a backdoor entrance to the 4-mile creek greenway! Beautiful open floor plan, also with plenty of entertainment space and lots of flexibility on the main level. Statement staircase with iron balusters and crown molding will indeed impress! You will particularly gravitate outdoors to your screened porch, which feels like you are in a tree house. Also, it has a great grilling area and your own private stone pathway down to access the greenway, Starbucks, or Trader Joe's.
This true 4-bedroom home gives you an explicitly oversized Primary bedroom, oversized closet, and spacious, elegant bathroom. The Primary bath has been updated with a glass-enclosed shower, high-end cabinetry, and at last, Granite countertops. Additionally, The guest bath has dual sinks, tile, and granite! This is the PERFECT house, especially for the buyer who doesn't want exterior maintenance or yard work on the weekends, loves nature, and will enjoy being between 2 options to access 485, close to Ballantyne & South Park. Additionally, this is  Zoned New High School for 2024.
One of the most striking features of Wilshire is its picturesque streets lined with magnificent trees, creating a serene atmosphere that provides an escape from the urban hustle. The neighborhood's well-planned layout showcases a harmonious mix of historic homes and contemporary residences, showcasing the seamless coexistence of the past and the present. Wilshire is a testament to the preservation of the city's architectural heritage, with many homes reflecting the classic southern charm that has endured through the years.
Wilshire Location and access to everything Charlotte
For those seeking entertainment and cultural enrichment, Wilshire doesn't disappoint. Its proximity to downtown Charlotte allows easy access to an array of restaurants, theaters, art galleries, and shopping centers. However, the neighborhood itself has a distinct charm, with its unique boutiques and locally-owned businesses contributing to a thriving local economy.
Wilshire embodies the perfect balance between suburban tranquility and urban convenience.
As the city of Charlotte continues to grow, Wilshire has managed to retain its identity and resist the overwhelming waves of gentrification. This speaks to the determination and dedication of its residents, who have worked tirelessly to preserve their neighborhood's character while embracing positive change.
Small Communities in bustling Metropolis
In conclusion, Wilshire, Charlotte, stands as a testament to the allure of small communities within a bustling metropolis. Its rich history, architectural beauty, and close-knit community make it a place like no other. As the city continues to evolve, Wilshire remains a beacon of hope—a place where the past and present intermingle gracefully, and where the warmth of community envelops all who are fortunate enough to call it home.
Real Estate Photography by Paula Brown
CLICK HERE TO LEARN MORE FOR FULL CHARLOTTE LISTING
This link will take you to the REMAX MLS listing for full pictures and details of this home that has now SOLD.  If you have any specific questions on this sale or looking for a home in the Charlotte area like this please reach out to us.
Check out South Charlotte Home video tour by Real estate agent Danielle Edwards
Danielle Edwards, South Charlotte Realtor, prides her self on always doing videos for her real estate listings.  Some are cute like this one and others will be more " luxury- high-end"; it just depends on the home!
Contact
Danielle Edwards
for information on Charlotte, NC, REAL ESTATE
Contact Danielle Edwards, RE/MAX EXECUTIVE real estate agent for more information on living in Olde Sycamore.
__________________________________________________________________________________________________________________________________
DANIELLE EDWARDS
Search for Mint Hill Properties
704-666-3372
Danielleedwards@remax.net
Check out our 5 Star Google Reviews
---
Charlotte Real Estate
Realtor, REMAX EXECUTIVE
Hefferon | Edwards Team
Licensed In: NC
License #: 249833
Contact Me
CHECK OUT THE STUNNING LOCATION BELOW: