Why Ballantyne Is A Great Place to Live in Charlotte, NC
Affluent Ballantyne is a top "suburb" of Charlotte, NC. It's coming into its own with unique neighborhoods, top-rated schools, entertainment, and shopping. Here are some reasons Ballantyne is a great place to live in Charlotte, NC.
LOCATION, LOCATION, LOCATION – Charlotte, NC
Ballantyne is located in South Charlotte across a 2,000-acre tract of land along the South Carolina border. With easy access to I485, 521, and Pineville-Matthews Road, this location gives you easy access to all of Charlotte metro's big-city amenities (only 15 minutes to Uptown!). And it is closer to my favorite NC & SC beaches.
COMMUNITIES in the Ballantyne area
As one of the nation's finest master-planned communities, Ballantyne's beautiful streets are the product of careful planning over two decades. Ballantyne's residences range from modern apartments and townhomes to charming southern single-family homes to lavish multi-million dollar estates, showcasing the finest in Charlotte luxury real estate.
Ballantyne Country Club and other gated communities comprise some of Ballantyne's most coveted properties. Many of these exquisite estate homes sit on 3+ acre lots with swimming pools, cabanas, and guest houses.
 Other favorite neighborhoods include
Thornhill
,
Ardrey
, and HighGrove, which feature homes starting in the mid-$400s – $1 million+. These delightful communities give you access to pools, tennis, walking trails, parks, and community clubs.
ENTERTAINMENT
It's safe to say that Ballantyne is on FIRE🔥 and gearing up for another transformation. Ballantyne reimagined and repurposed the former Ballantyne Hotel and Spa golf course into a 525-acre mixed-use development. The vision is to create a more urban, walkable environment in the heart of Ballantyne. The new development includes a six-acre Stream Park, a vibrant 3,000-capacity amphitheater for live music, and a waterfront retail district that will house restaurants, coffee, yoga, shopping, housing, and more.
Ballantyne is also home to Blakeney and Ballantyne Village, two premier shopping, dining, and event districts. Blakeney is dedicated to shopping, dining, and entertainment, with a stage for outdoor events and social gatherings, a splash pad and play area for kids, and the widest variety of boutiques, shops, restaurants, and services for miles around. Ballantyne Village is a high-end shopping center with boutique retail, restaurants, and office space. Recognized by the impressive crown atop the tower, Ballantyne Village has become a landmark for the Ballantyne community.
DESTINATION SPOT IN CHARLOTTE, NC
With everything Ballantyne has to offer, it's no wonder it's ranked as one of the top communities in Charlotte, NC. It does have it ALL! Masterfully planned and expanded upon over the years, Ballantyne feels like its own small, affluent town, only 15 minutes from Uptown Charlotte, NC. Enjoy beautiful parks and trails, top-rated schools, homes for every lifestyle and budget, and more amenities than you can ever dream of having at your fingertips. Call me today for a tour of Ballantyne!
Contact Danielle Edwards for information on Charlotte, NC real estate.
---
Danielle Edwards
South Charlotte Real Estate
Realtor, REMAX EXECUTIVE
Hefferon | Edwards Team
704-761-7484
Licensed In: NC
License #: 249833
Contact Me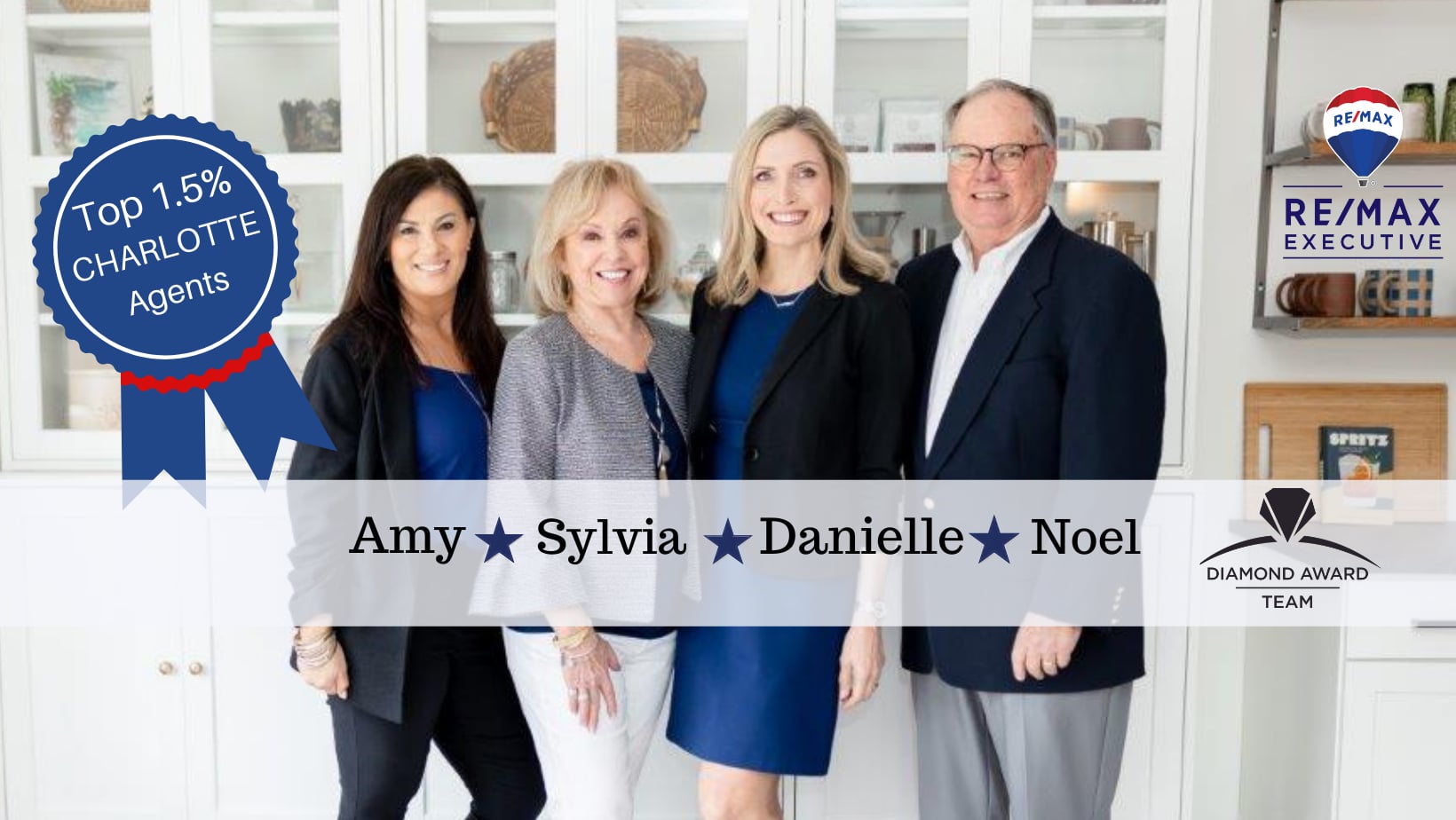 Useful Links
What does your equity say?
Buyer Market Update Reports
Danielle Edwards Favorite MUST have Charlotte Real Estate Links
Buyer real estate software for market  updates
Best real estate software for the value of your home
Search Charlotte Properties with Danielle
Check out my FIVE STAR REVIEWS here!