Touchstone Village | Wilshire | Bevington Pines
Welcome to my community page for everything real estate and generally related to your community.
Here you will find the following:
Your home's value with the best software out there that connects to your equity!
How do I market my listings
Reviews
Touchstone Village Youtube Real Estate Channel
Current market stats for the area
"Working with Danielle Edwards was a great experience.  We need to sell our parents' home and all of their neighbors in Wilshire recommended Danielle.  The house needed repairs and updating. Since we were on a limited budget, Danielle knew exactly where to put our money, and even put in some of her own!  She was able to schedule multiple contractors and get the work done in two weeks!  That made our lives a lot less stressful.  It also greatly increased our profits vs had we just sold it as-is.  She was always available, helpful and thorough with any questions or concerns we had.  Her knowledge and wonderful sense of humor got us through this.  Danielle really cares about the community and making sure this was more than just another sale.  It was truly a pleasure working with her. "
Marie and Sue, 7212 Fortrose Ln, List Price $389,9000 —- SOLD $432, 000
Originally, they were going to list it AS-IS at $250,000!
Your Touchstone Village / Wilshire Neighborhood Specialist – Charlotte, NC 28277
Danielle Edwards  Charlotte Realtor with RE/MAX EXECUTIVE
Wilshire Homes, on average, have sold 10% over the list price 2021-2022 (all listed by Danielle Edwards)
Touchstone Village Homes, on average, sold 3% over the list price 2021-22
"Danielle Edwards specializes in helping older homes exceed their value when they hit the market.
Her "SELL MY HOUSE" team takes care of it all. She has a successful track record at Touchstone Village at Wilshire."  
As a resident in this area, I am passionate about helping my neighbors net as much as possible while making the experience top-notch.
What determines your Charlotte home's value?
What I love about our community is that all the homes are so explicitly unique.  Moreover, there are many factors go into determining the value of your home.
Age
Exterior Condition- lawn, roof, siding, windows
Lot size, location, and kind(flat vs sloping)
Interior Condition- upgrades, paint, popcorn ceilings, flooring
Big ticket items- HVAC system, appliances, water heater
Recent Sales
Smell- yes, smell…
Therefore with all of these items, how can a computer tell you what your home is worth? They use an algorithm based on sales, age, tax value, and appreciation accordingly.  Sometimes this amount is close; evidently, it is way off.  In fact, in every home I sold in Wilshire, the Z*llow value was way less, and the neighbors thought I was "crazy to get that price."
I did my homework.  I spend hours pricing a home.  Not to brag, each time. I nailed it this time.  I price my listings to get the right buyers in the door. And then have the ability to be able to be selected with the offer(s) we receive.
I have invested in a tool for my clients called Homebot particularly.  What I appreciate about Homebot is that it surprisingly looks at your entire financial picture.  It takes into account the equity you have and your interest rate. (more info below)
Danielle Edwards then hopes to expand her results to the rest of the Touchstone Village – Touchstone & Bevington Pines.  I have sold the past five homes in Wilshire at Touchstone over three years.
My 2021 sellers earned 107.5 and 110% of the list price!  Yes, it is a crazy market!  But, I hustled to market effectively, stage, and present their home.  Also, since I am the neighborhood expert, I was able to ensure it appraised since I knew all the ins & outs of the comparable homes and was able to justify the higher price point.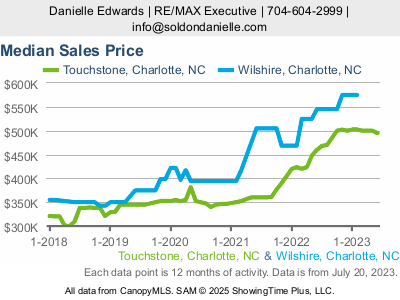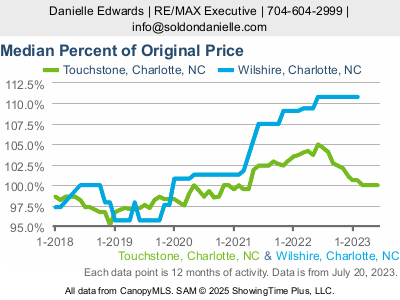 Danielle Edwards has listed all but one home in Wilshire since 2019.
First Impression on selling your Charlotte home
I also pour my creativity into making the showing experience one that makes a lasting first impression.
I discuss with my clients the return on their investment if they are willing to make minor upgrades to boost the home's curb appeal.  Each home and situation is different, and for each listing, I take a personalized approach to meet that homeowner's goals and timeline.
Staging?
There are 3 different types of staging when considering how to market a home for sale in Charlotte, NC.
Virtual Staging
Like done here at 7212 Fortrose Lane, Charlotte, NC 28277.
Actual Staging 
See below an example on what I did in Wilshire
Boost Staging
That is where I bring in props and decor to elevate the color and experience in the room.
The staging is certainly included in my marketing fee to ensure we sell your home at top dollar.
The final product is a home that explicitly photographs to perfection.  99% of buyers decide they want to see a home based on how it looks online.
Oh! And I also hired a professional photographer, measuring and no cost to you!
Where does Danielle Edwards advertise?
My marketing covers video, youtube, waze, google, Facebook, and Google! Not to mention, as a RE/MAX agent, your listing is put in front of Charlotte's top-producing Realtors and on REMAX.com, the top real estate company in the world's website.
I invest in my listings and don't just put a sign in your yard.  We all know these homes will sell based on their location and price point.  My focus is not just to sell your home, but to stretch every last dollar out of it.  I put sweat equity into getting your home ready to hit the market.  My team handles the coordination and hassle to get your home ready to hit the market in Charlotte, NC.
YOUTUBE Video Marketing
Video is where it is at.  I use YouTube and Google to boost the presence of your home online.  Check it out below!
Touchstone Village and Wilshire Video Channel- by Charlotte Realtor, Danielle Edwards
Still not SOLD ON DANIELLE?
Here is a video compilation from past Wilshire clients in Charlotte, NC – Touchstone Village.
What does Homebot say about your home?
This is my interactive real estate software just for you!
I am passionate about this area as it is my neighborhood as well.  If you need advice on improvements that give you the most return, particularly on your investment or want to discuss selling your home. Just reach out!
Thank you for visiting my Touchstone Village / Wilshire / Bevington Pines Community real estate page.
Please know I am never too busy to take your phone call and discuss your home and what are the best improvements you can make.  I work with homeowners sometimes 5 years before they want to sell.  Sometimes you need a sounding board to break the tie when choosing a color!
"Selling a home can be a stressful experience. Selling your parent's home brings additional challenges. From the moment we contacted Danielle to the closing, she was with us throughout the entire process. Her ability to solve problems, organize, and coordinate home repairs and upgrades, estate sales, HOA compliance, etc., is amazing. She's like a superwoman! Danielle is an excellent communicator and explains every question in layman's terms. She's highly respected in the community and understands the real estate market from both the seller's and buyer's points of view. Professional and passionate are the first words that come to mind when describing her relationship with clients. I highly recommend Danielle; she made it possible to achieve our goals for both price and timeline."
Marie Raymer – Wilshire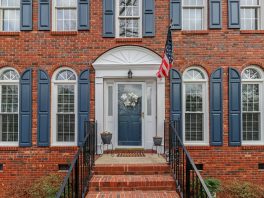 "We want to thank and recommend our Realtor Danielle Edwards to other potential buyers or sellers in the Charlotte area. Danielle has guided us with knowledge and patience. She knows what buyers are looking for and what sellers need to do to get the best outcome. We are so glad we trusted her and listened! She if efficient, hardworking and accessible- returning calls and texts. She is very good at her job and it has been a pleasure working with her through the process of selling our home of 17 years. Our house received multiple offers from day one and she met with us in person to explain the difference in the offers and what that meant. She has been very successful in Wilshire/ Touchstone and now I can personally see why. Thank you so much!!!"
Rob & Carol Bell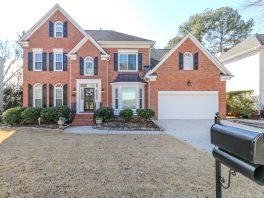 "Danielle Edwards did a phenomenal job of selling our house 8% over the listing price in 72 hours! Our move was not planned, and my family left Charlotte a month before it was listed. Danielle handled everything in our absence. She managed it all from painters, cabinets, fixtures, and staging. And she even picked up a leaf blower to clean out the garage! She knows exactly what you need to spend money on for the best results. She told my wife and me, when we signed the listing agreement that she would take care of us like family. I think she may have done better!!!!! If you need a Realtor, someone you can trust to do the job the way you would, CALL DANIELLE EDWARDS! That's what I did, and I am so glad I did. " Jim Averill
KELLY ELMORE & ADAM ELMORE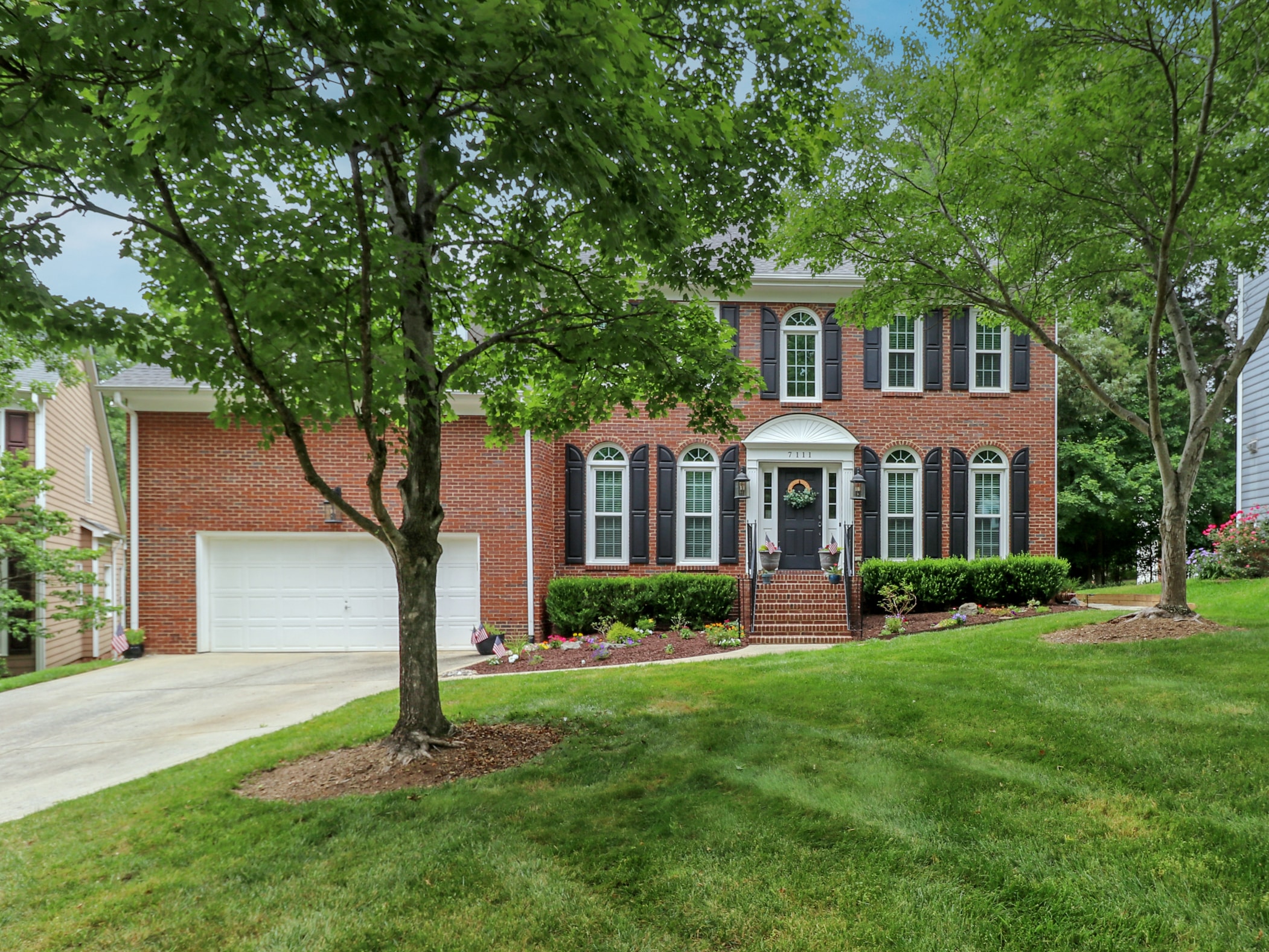 7111 BROADFORD CT, CHARLOTTE, NC
"We can't say enough good things about working with Danielle! The entire process of listing our home for sale and then closing went smoothly. She is a real estate expert with extensive knowledge and experience in the South Charlotte housing market. In fact, she has had several closings in our neighborhood (Wilshire). Her attention to detail and her communication is stellar. She gave us helpful suggestions on clearing out items and staging our home, and even brought additional decor to ensure the entire home looked beautiful and inviting for photographs and showings.
Danielle presented us with extensive research and options for the listing price of our home. She then went above and beyond duty by meeting the appraiser at our home, armed with comps and detailed home and neighborhood information. The appraiser was impressed as no other agent had done that before. Our home was appraised as expected, and our closing went as planned with no delays.
We highly recommend Danielle Edwards and would certainly use her again and/or refer our friends and family to use her as well."
7128 BROADFORD CT, CHARLOTTE, NC
MARKETING REEL FEATURING OR BEAUTIFUL CLARA
---
Danielle Edwards
South Charlotte Real Estate
Realtor, REMAX EXECUTIVE
Hefferon | Edward Team
704-761-7484
Licensed In: NC
License #: 249833
Contact Me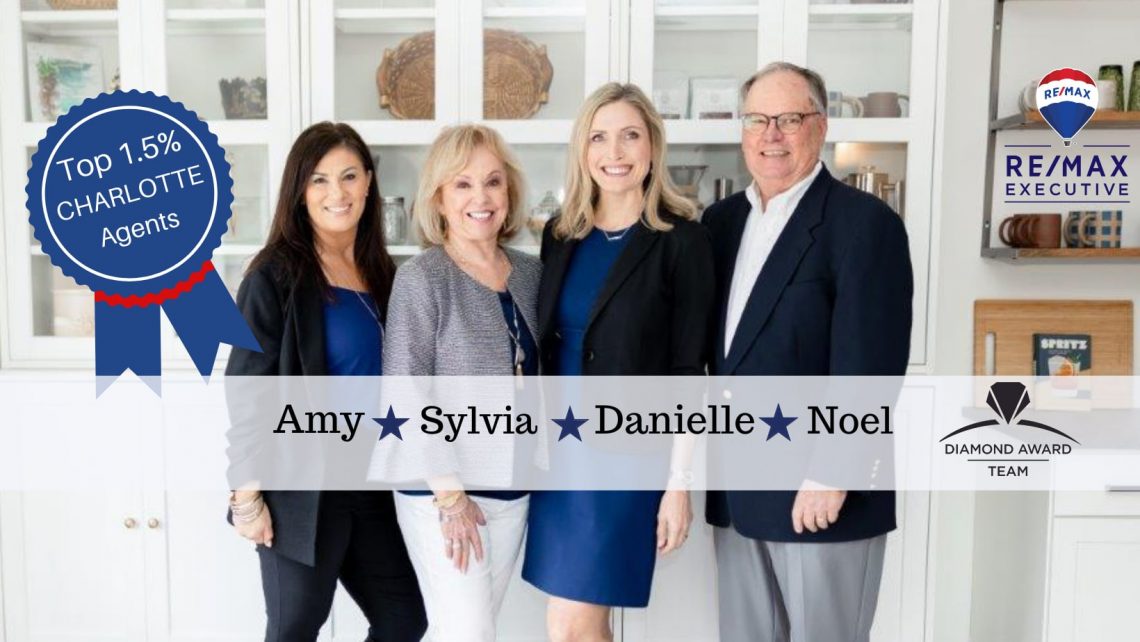 Danielle Edwards Favorite MUST have Charlotte Real Estate Links
Buyer real estate software for market  updates
Best real estate software for your homes value
Search Charlotte Properties with Danielle
Check out my FIVE STAR REVIEWS here!