7 Dog-Friendly Bars & Restaurants in Charlotte
Bring your furry friend along for the fun this summer at some of these dog-friendly bars and restaurants!
One of the best things about Charlotte NC  is the plethora of bars, restaurants, and breweries to try around the city. One of the even better things about Charlotte, is that most of these places are dog-friendly and will let you bring your four-legged friends along for the fun. Below is a list of some of the dog-friendliest places in Charlotte to bring your dog this summer!
1. Thomas Street Tavern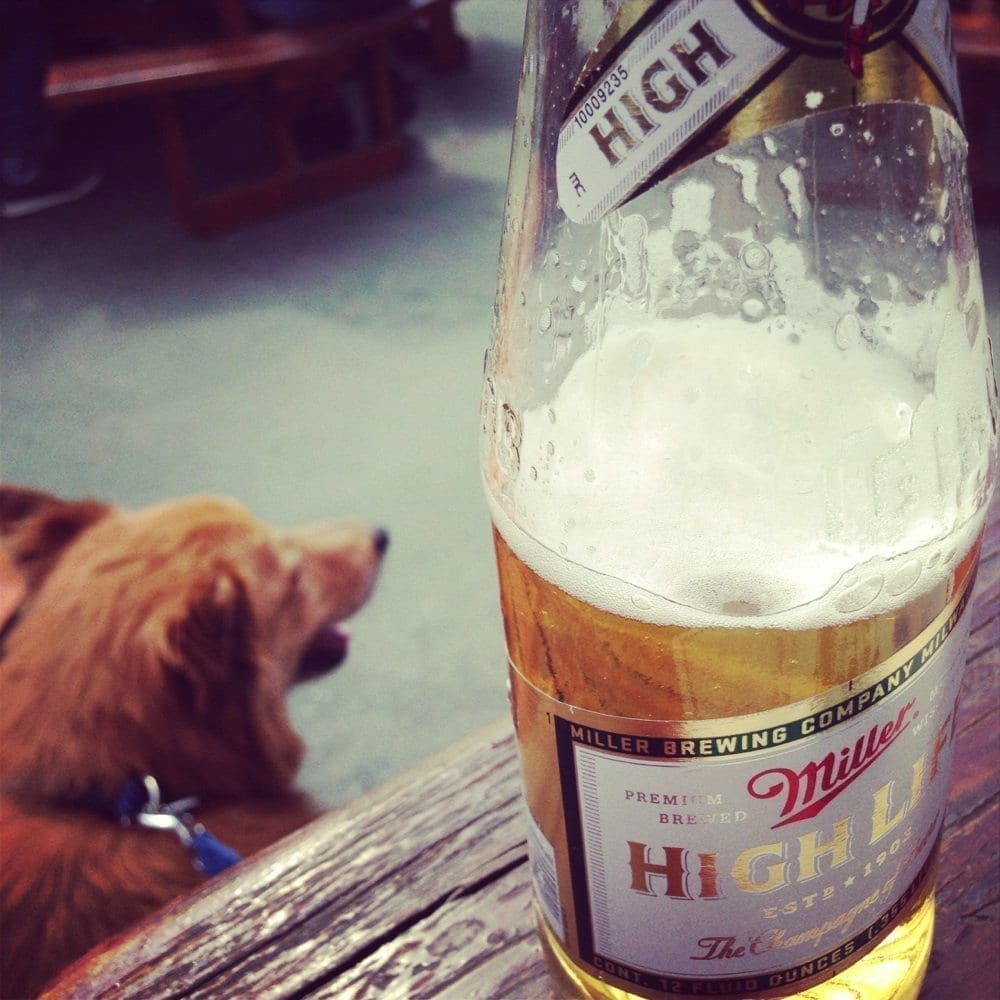 One of the best dog-friendly bars in Charlotte, this Plaza Midwood bar and restaurant is a great place to bring your furry friends. Enjoy corn hole, great music, ping pong and a wonderful atmosphere.
2. Sycamore Brewing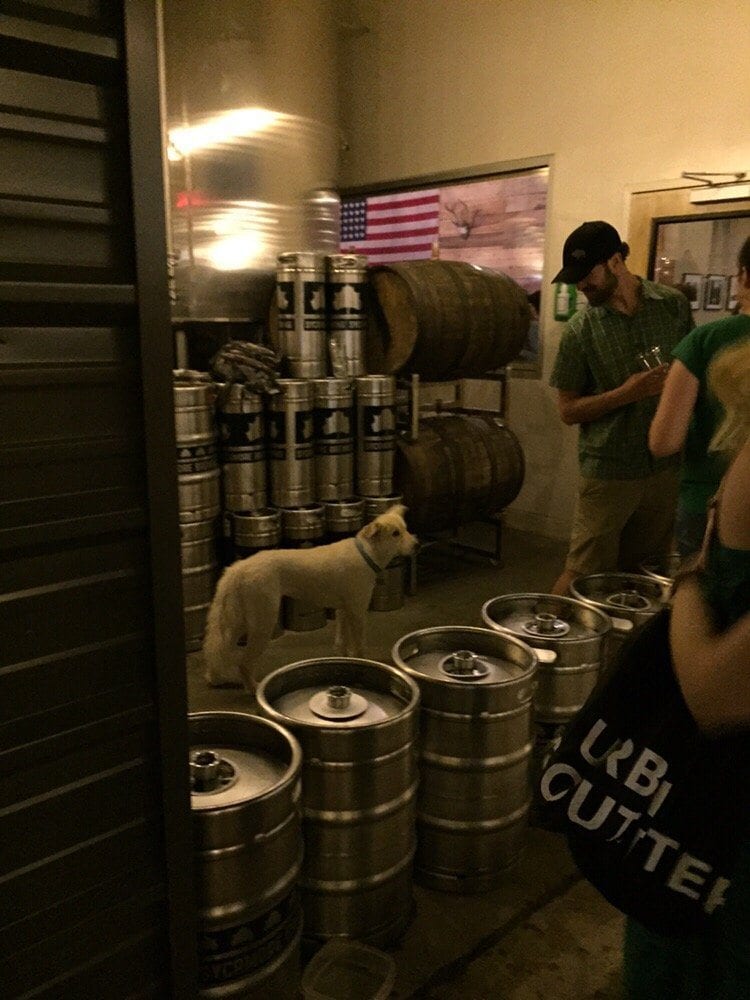 Home of the infamous "Food Truck Friday," Sycamore Brewing is the summer hot spot of Charlotte. Enjoy live music, an incredible outdoor seating area, corn hole, delicious beer AND pups-galore at Sycamore Brewing in South End.
3. Dog Bar
This NoDa bar has an "off the leash" dog-friendly area. Your furry friends are free to play on the fenced-in, climate controlled patio that's covered in astro-turf. This bar doesn't serve food, but will happily provide take-out menus to the restaurants that surround it!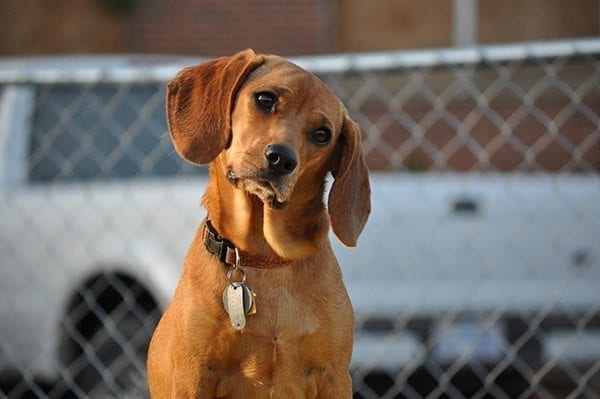 4. VBGB Beer Hall
This uptown Charlotte brewery easily sports one of the largest patios in Charlotte–and yes–it's dog friendly! VBGB will even provide you with a dog bath to rinse off your pooch after humid day on the patio.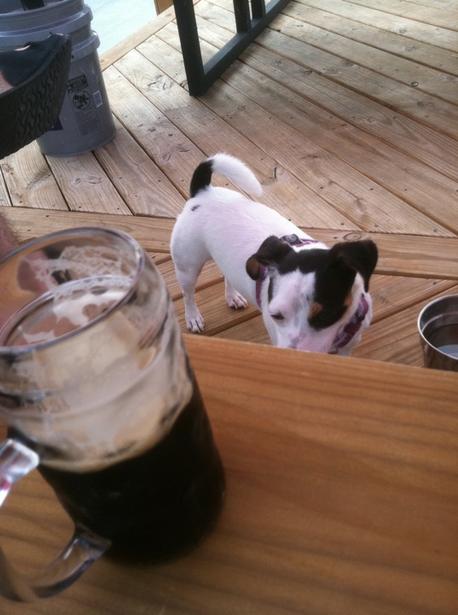 5. NoDa Brewing Company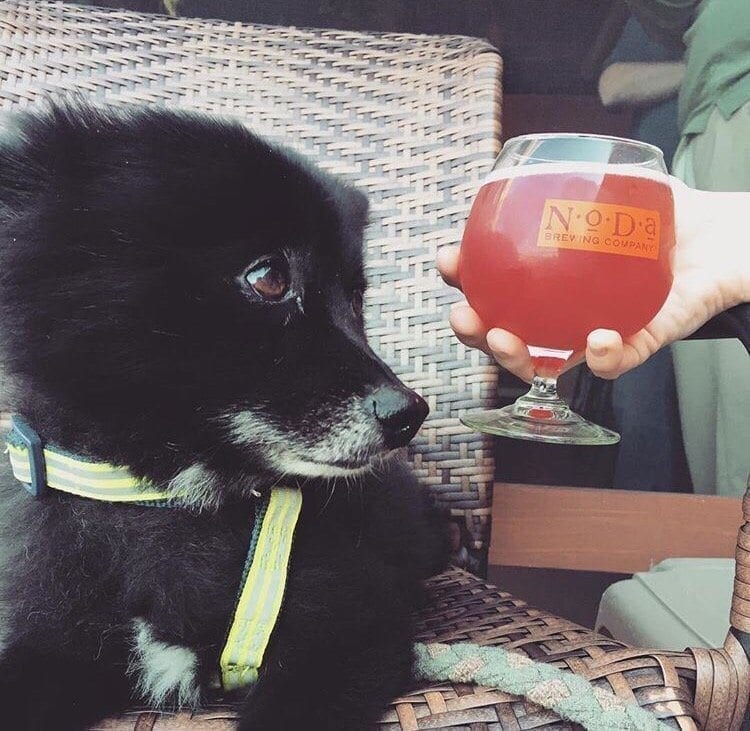 Enjoy plenty of grass, plenty of seating, and lots of dog bowls to keep your pup hydrated! Dogs are also welcome inside of NoDa Brewing.
6. The Wine Vault
The Wine Vault is home to the University Area in Charlotte.  This spot offers a great selection of wine and beer, and also serves food. Dogs are only allowed on the patio, but you can take your pet on a walk around the lake that's located beside the building afterwards!
7. River's Edge Bar & Grill at the White Water Center
If you've ever been the White Water Center, you know that it's swarming with pups of every size, breed, and age. The White Water Center is a great place to enjoy a day outdoors with you four-legged friend. Enjoy local Charlotte beer, watch white water rafters and rock climbers, or take your pup on a walk through the surrounding trails. If you get hungry, dogs are allowed on the patio at the River's Edge Bar and Grill located inside.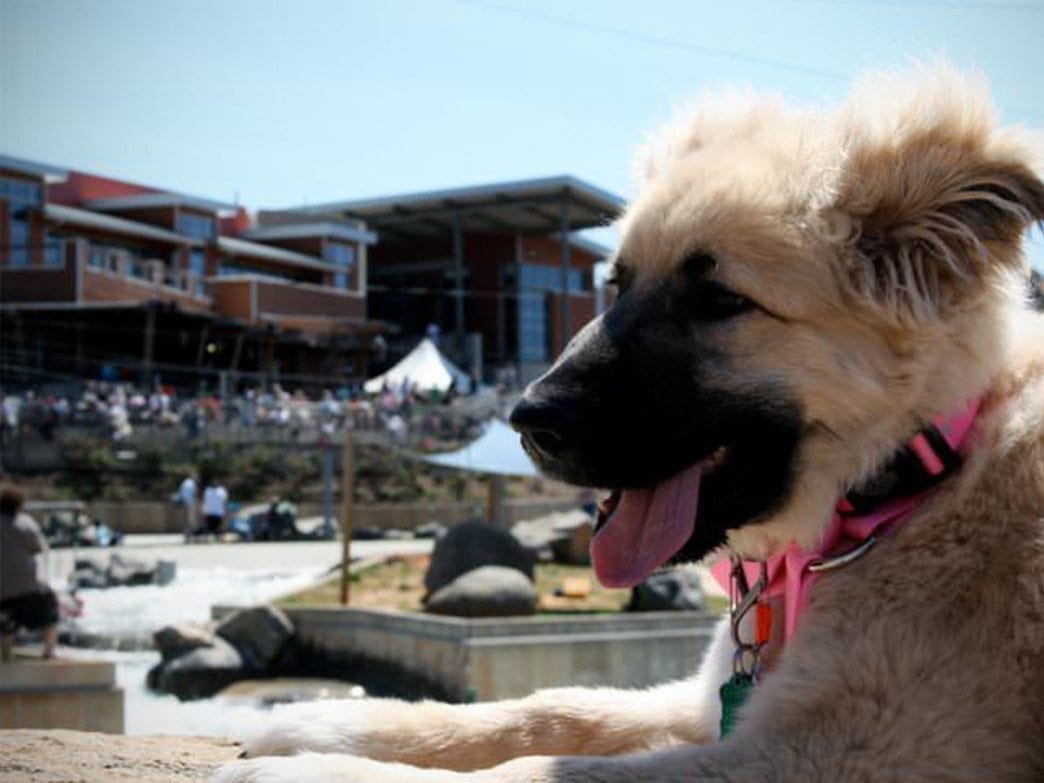 ---