7 ways to declutter your home
It's a great time to declutter your home, here's 7 ways you can get started
It's not exactly easy to stay home when you're used to living a busy, "hustle and bustle" lifestyle. But during these uncertain times, taking advantage of the opportunity to declutter your home may help ease some anxiety while keeping you moving. While many of us are working from home and/or entertaining kids during the day, now is the time to get some of those long term to-do list items checked off your list. What better time to start the spring cleaning process? Read below for 7 ways to declutter your home while practicing social distancing.
1. Organize all those photos on your computer
If you're anything like me, you've got thousands of photos of your computer from over the years. Family vacations, holidays, and random snapshots of the kids growing up. Take this time to organize those photos into folders. You can organize them by year, and then by month or event. When you're ready to create a photo album or print a photo to frame, they'll be easy to find in no time! Here's a great article on best practices for organizing digital photos. 
2. Sell stuff online that you don't need.
Declutter your home AND make some money. You can sell gently-used, brand named clothes on Poshmark, a smartphone app that allows you upload photos of your items, pick a price, and sell them online. Poshmark covers all shipping costs. All you have to do is print their pre-paid shipping label, and take the item to your nearest post office. An easy Poshmark tip is to actually put on the outfit and accessorize, and have someone take a photo of you wearing it all (or use self timer.) You can also try laying the clothes flat on the ground with fun accessories, or decorations such as succulents or flowers. Click here for more Poshmark tips!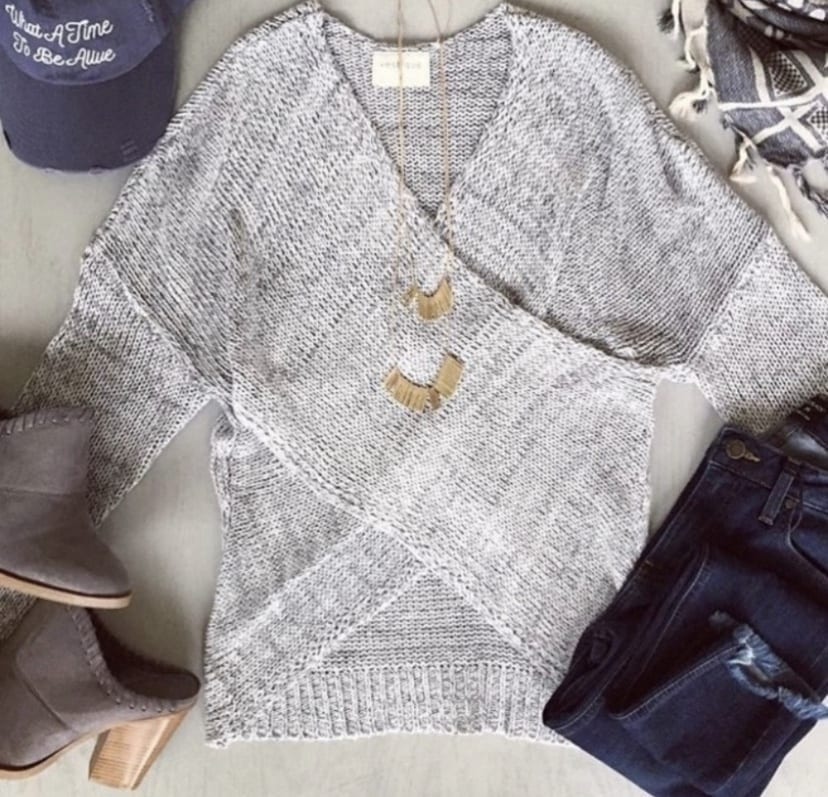 Clothes are much more likely to sell when people can see what they look like being worn. Throw a filter on the photos while you're at it! For furniture, electronics, or larger household items, download the Offerup, VarageSale or LetGo apps.
3. Clean out your bedroom closet
Now that you've identified the items that you are selling, it's time to identify items that you just don't need or use, and don't think you can sell. Spring is here. If you didn't wear it at all this past winter, haven't worn it in 5 years, or forgot you owned it at all, get rid of it. Someone else out there would love to have it. And you'll love the weight off your shoulders when your closet is decluttered! Try these affordable Amazon items for better organizing your closet space:
-Heavy Duty Storage Organizer
-8 Tier Shoe Rack
-Shelf Dividers
-Multi-tiered pants hangers
-Belt hanger
-4 tier skirts hangers
Side note: Closet organization and modern built-in shelving could even help sell your home in the future. Check out this article on other tips for selling your home in Charlotte!
4. Clean out those junk drawers
We all have a drawer or two that's designated for random cords, change, pens, junk mail and other miscellaneous items. If you haven't needed the cord or referred back to the opened junk mail, toss it! Add the change to your kid's piggy bank, throw away the packaging to the headphones you bought 2 years ago. If you have multiple drawers that need to be cleaned out, use this 16 piece drawer organizer from Amazon!
5. Start a keepsakes collection
While you're cleaning out closets and drawers, chances are you will run across some keepsakes you can't bring yourself to throw out or give away, but may not necessarily have a specific place for. Purchase a large, high quality box or use a piece of furniture like a storage chest to hold these keepsakes in. Family photo albums, hand-written cards from loved ones, baby clothes you can't bring yourself to part ways with, you name it. Later, you can pass down this piece of furniture with everything inside. A tip: While storage chests are widely available on Amazon, you may want to keep keepsakes in a box until you are able to buy a handmade piece from a local vendor. Check Craigslist or Facebook marketplace!
6. Clean out your car
You don't just have to declutter your home to feel better. Now is a great time to pull the car into the driveway and clean out every inch. The trunk, center consoles, those flaps in the backs of the seats. You'll be thanking yourself the next time you drive around in your squeaky clean car. Don't forget to disinfect!
7. Organize smaller linen closets
Whether you fill your linen closets with bathroom items or actual linens, take advantage of any extra time to organize them. There are so many ideas on Pinterest on how to creatively make some more space in this tiny closets. Try rolling your towels and washcloths, putting cotton balls and cotton swabs in their own little canisters instead of the boxes they come in, and even use shoeboxes and shoeboxes lids to hold smaller items like hairspray and perfumes.
There you have it. Have fun and enjoy the process! Remember to wash your hands, sanitize your surfaces, and take it easy inside your own home for a while. Stay healthy, folks!
Now your home will be organized AND ready to sell when the time comes(assuming you keep it this way).
---
Contact Danielle Edwards with Re/Max Executive for information about real estate in Charlotte, NC.


704-604-2999
http://www.soldondanielle.com