Weddington NC – Top Neighborhoods
by Charlotte Real Estate Agent Danielle Edwards
Welcome to Weddington, NC
If you are reading this post it is probably because you heard about how great Weddington, NC is.
What use to be a small quaint North Carolina town, is booming into a bustling Charlotte suburb with small town feel. If you are looking to move to the Charlotte, NC area this area is a magnet for people or families wanting wide open spaces, newer homes, community amenities, and of course— more bang for your buck!
I recently have moved several families to this sparkling suburb via Facetime or in person – from all over the United States. Their main focus was a safe place to raise their family and top schools. But, let's not forget the beautiful parks, access to sports fields, hockey, gymnastics–you name it— it is here– tucked away behind soaring pine trees.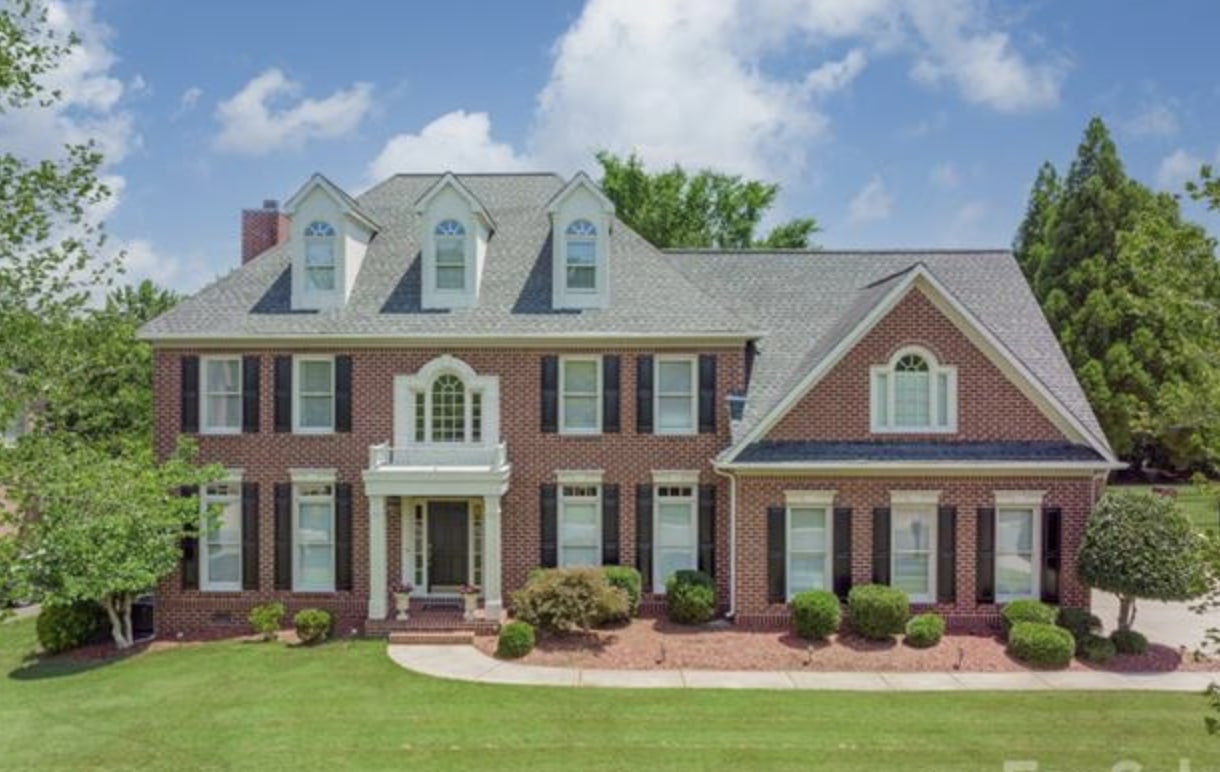 Weddington Chase
Built by well known Charlotte builder John Wieland.
Most of Wieland communities all look the same. Large brick stately homes, columns or porches, larger lots, and top notch community amenities. They are typically all built out in different phases and offer you many floor plans from basement homes, cul de sac homes, facing a pond/lake, or the coveted private treed lot!
Where is Weddington located compared to Charlotte, NC?
This location in Weddington Chase is 2-3 miles to 485 our beltway that gets you to I-77. This is attractive because many do not have to commute to the city everyday like before. Even if you do, it is not a bad commute. However, I will warn you- some lanes are 2 lane country roads. During rush hour this can sometimes be a slow pace to get you back home. The further out you live from the Charlotte city center you do get "more bang for your buck". Just realize, it might take you longer to get home and that costs time, gas, and wear and tear on your car. Some will proudly boast that the taxes are slighty cheaper in Weddington too! But, to me… you make up for that being further out.
Really it comes down to what is important to you! I tell clients to think about how you live now. What is important to you? Since I have lived in many areas throughout Charlotte and the US, I normally can give examples to my clients on what they can expect relative to their lifestyle. I love the Weddington Chase location because it has quick access to Providence Rd and Publix my favorite grocery store!
Here is my Weddington community real estate driving tour I did on Weddington Chase! This will give you a feel for the community and help you get to know the area before you visit Charlotte, NC.
Let me know if you would like more information on living here or other communities like this in the Charlotte area.
For more Charlotte top neighborhood driving tours check out my various playlists on our YOUTUBE Channel.
Hefferon | Edwards Team
704-703-4574
team@hefferonedwardsnc.com