Relocating From New Jersey to the Carolinas – Thank you, Danielle!
Selling gorgeous homes in beautiful areas can be a lot of fun as a real estate agent. But my clients are what makes real estate fulfilling. Meet Kelly. I helped her on her journey, relocating from New Jersey to the Carolinas. Kelly had a list of specific needs as a mom to three kids. She wanted to be close to friends they knew in the area and needed space for her husband to have an office. Kelly also needed to live in a place where she could help relocate her extended family from NJ soon. Not only did we find Kelly the house of her dreams, but we also set her up with all of the information and resources she needed to make the Carolinas feel like home — and I made a new friend to boot!
Listen to Kelly's client testimonial here:
Three Reasons You Should Consider Relocating to the Carolinas.
Those who already live in the South know the advantages of planting roots here. There is a lot to love about the South: mild temperatures, four seasons, spacious homes, lower taxes, affordable living, and quick getaways to the beaches and mountains. Here's why so many Northerners are moving down South.
1. Affordability
If you're spending a ton of your hard-earned money on housing, utilities, and taxes up North–and without a decent yard–you may want to consider relocating from New Jersey to the Charlotte, NC, area. The cost of living in the South is the #1 reason people choose to relocate here. If you're making a $100k salary in New York City, you'll only need to earn $40k a year to maintain the same standard of living in Charlotte, NC! Everything, from housing to childcare to dining, is less expensive in the South.
2. The Weather
We all know the #2 reason northerners relocate to Charlotte, NC is the weather! You'll be hooked once you've lived a full year in this beautiful area. Yes, the South can get hot, but Charlotte is closer to the mid-Atlantic, giving you some protection against the hottest climates of the South. Thankfully, we boast some of the best coastlines and pool companies in the country, making it easy to stay cool in the heat down here.
And the fall and winter months are sure to make up for those Vitamin-D-filled summers. You may get a few inches of snow, but you can throw away your shovel because the sun will melt it in the morning! And you like fall leaves, you say? Well, enjoy the beautiful scenery in Charlotte and the NC Mountains — boasting some of the most vibrant fall colors in the country.
3. ROOM to Stretch 
It's no surprise that you'll find bigger homes on larger lots in the South. Those extra square feet can prove necessary with a growing family or a permanent remote worker in the home. With the average list price of a house in Charlotte at $410k in October 2022, Charlotte still has a lower cost per square foot than up North, so you get more house for less money. And it's more than your own home. Charlotte has less traffic and congestion and more green space and parks to inhale. And exhale.
Are there more reasons to move to Charlotte, NC? Absolutely! Let's not forget the mouth-watering southern cuisine. Or the proximity to endless getaways, from the breathtaking NC and SC beaches to the charming mountain towns of NC, VA, and TN. If you want more reasons to chat about your specific needs, I'm here to help you start your next adventure in the South.
If you want help getting to know this area – let's talk!
---
Danielle Edwards
South Charlotte Real Estate
Realtor, REMAX EXECUTIVE
Hefferon | Edward Team
704-761-7484
Licensed In: NC
License #: 249833
Contact Me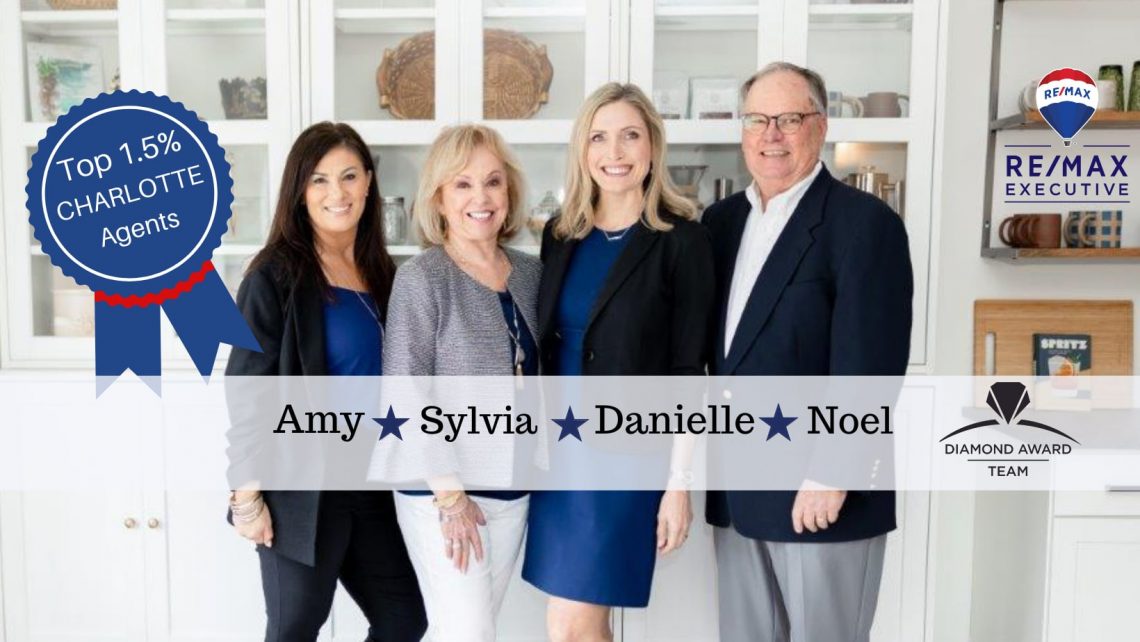 Useful Links
What does your equity say?
Buyer Market Update Reports

Danielle Edwards Favorite MUST have Charlotte Real Estate Links
Buyer real estate software for market  updates
Best real estate software for the value of your home
Search Charlotte Properties with Danielle
Check out my FIVE STAR REVIEWS here!