How to buy and sell your home at the same time?
Video by Charlotte Realtor® Danielle Edwards- REMAX EXECUTIVE
Welcome to 2021 Real Estate… the era of great interest rates, a pandemic slowing down, and not enough inventory to keep up with the demand here in Charlotte.
The once quaint city to its big sister Atlanta has been revived.  People from all over have migrated here bringing with them the flavors, diversity, culture, and an artistic vibe that the Queen City was needed in order to be a consideration amongst those looking for a place to call home.
Charlotte, NC we are one of the top 5 growing cities according to Forbes Magazine.
Our temperate climate, International Airport, second largest Banking city in the US, bustling nightlife and a magnet for college graduates is making this the place to be.
When you combine all the ways Charlotte has grown in the twenty years I have been here I can see why we are in this situation.
On the bright side, today's homeowners should be happy with the equity that potentially could have built in their home.  They can take that equity and get creative WITH record low rates to find the new home.  I did a video below explaining the 5 options you have.
x
OPTION SIX (not mentioned in video)
Ribbon Home Solutions
As a preferred Ribbon agent, I can guide you through this product that buys your home cash and then you can purchase your new home as a cash buyer.  There are some fees associated with this, but the fees far outweighs the stress of moving two times.  I also have been successful getting the fees covered by the seller or getting creative other ways 🙂
The best way to decide what is best for you is to investigate all your options.
1) What is the market? Seller's market? Buyer's market?
2) How is your current home compared to what buyers want today?
3) What is the competition like on the home you want to purchase?
4) What is your current stress level? How do these options affect that?
5)Does your current home have "issues"
-sloping lots
-backs up to road noise
-unsightly curb appeal
-less desirable schools
-outdated
6) Do you want to sell your home while you are still living there
Consider these questions and then discuss with your chosen Realtor to figure out the best strategy to make moving a pleasant experience.
See how other Charlotte Homeowners successfully bought and sold their home with Realtor, Danielle Edwards.
Still have questions about selling and buying at the same time?
Let's talk about it!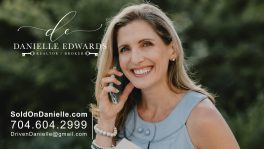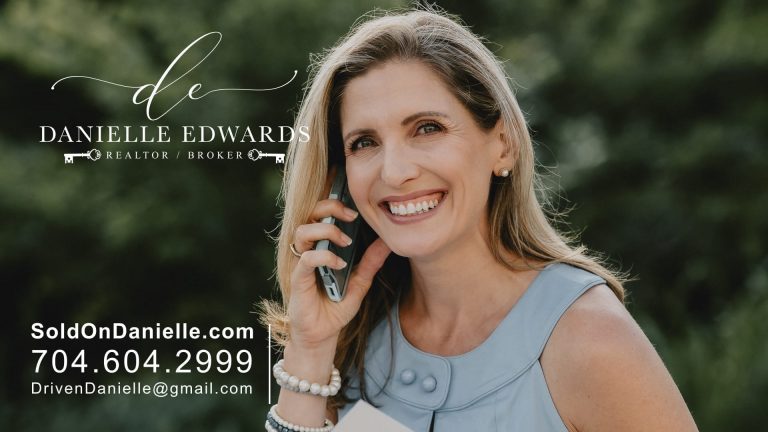 DANIELLE EDWARDS
704-604-2999