What WOOD you do? | HOUSE HACKS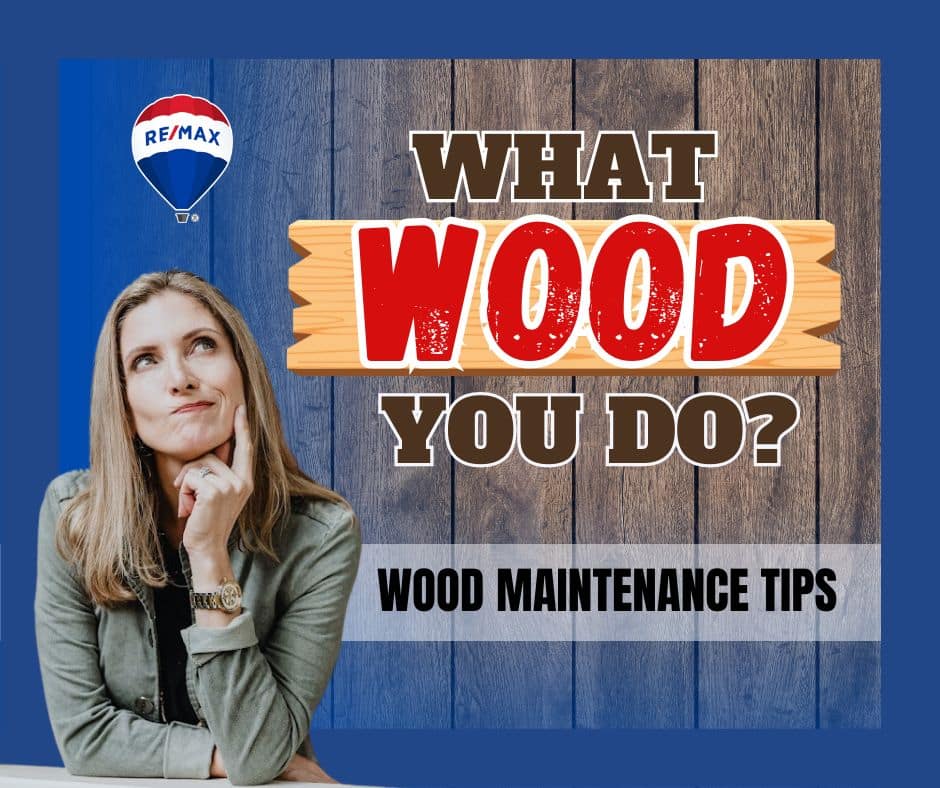 by Charlotte Realtor- Danielle Edwards
As an experienced Charlotte real estate agent, I have seen horror stories when it comes to DIY projects that have repercussions when you go to sell your home. I thought I would highlight these tips here.
If I am replacing an old deck, should I get it permitted?
YES!  I know it costs more money to get your wood deck permitted.  This is ONE improvement I would not skip the permit.  I have seen a homeowner who "did it themselves" and was so proud they took down the old deck and replaced it with what was there.  The only problem was that it wasn't done to the current code and was still stuck in 1986.  Needless to say, that was a real pain to go back and correct.  This also happens while you are trying to move and buy another home.  Talk about stress!  So, do yourself a favor— GET THE PERMIT.
If I am putting in a new deck, but I am REALLY handy and know a guy who can tell me the code, do I need to get it permitted?
YES! See #1.
 Should I paint my exterior wood trim ever 3 years?
YES!  This is general maintenance and will save you thousands is a more costly repair if all your wood starts to rot.
Do my gutters protect my wood?
YES!   When gutters are clogged, then water splashes in places it shouldn't.  Most of the time, it is happening in areas you can't see from the ground.   However, that home inspector will certainly find it when you go to sell.  There are a few ways around this.
1. Clean your gutters 1-2x a year as needed.  You can hire someone, or if your home isn't too tall, a ladder and a leaf blower work.  (not responsible for any injuries)
2. Install lead guard gutters-  do the math.  Knowing you will be in your home for 7+ years or more will pay for itself and the peace of mind.
3. Trim/remove trees that are over your roof or near your roof.   Don't get me wrong, I love trees.  But, BOY, do they cost money when things go back?  For those of you new to Charlotte, we have clay soil.  When we get a lot of these older trees, do go BOOM.  You can choose upfront the risk you want to take on it hitting your car or your house.   Also, critters get in your home when limbs are over your roofline.  One of my biggest PET PEEVES is tree care.
Trim away from home
Remove dead trees
If roots are affecting driving than eventually it will get into your pipes… $$
 What lies beneath- Crawl Space
Water and wood are NOT friends.  See number #4; if the gutters are not working as they should, then water is getting into your crawl space.  Affecting beams and other good things holding up your precious home.  Ask your HVAC guy or hire a crawl space company to check it out every few years.  This will cost you $5,000-$10,000 if you forget about under your home and find out issues once under contract.
Many crawl space issues have to do with the grading of your property, too!  Remember— water away from your home.  French drains and sump pumps are your best friends if you have a lot that needs it.
Show me the money- Trex Deck
Yes, I know this is expensive.  However, if you will be in your home 7+ years, it will save you repainting, replacing, or worrying about your deck ever again!  Just make sure it is done with a permit,  see #2.
LEARN MORE ABOUT WOOD TIPS:
Contact
Danielle Edwards
 for information on Charlotte, NC, real estate.
Charlotte Realtor® Danielle Edwards has been helping clients with their real estate needs since 2006.
2023 is the year of the Professional Realtor and returning to a more normal real estate market.
---
Danielle Edwards
Charlotte Real Estate
Realtor, REMAX EXECUTIVE
Danielleedwards@remax.net