Danielle Edwards with RE/MAX Executive receives Charlotte 5 Star Professional Award
Danielle Edwards is 5 Star Real Estate Professional Award Recipient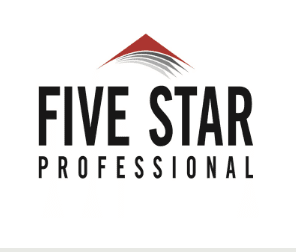 September 6, 2016— Danielle Edwards of RE/MAX Executive is a recipient of the 2016 Five Star Real Estate Agent Award. Less than 7 percent of Real Estate professionals receive this award and the recipients are selected based on ratings of recent homebuyers' overall satisfaction of service derived from client evaluations.
Candidates of the Five Star Real Estate Agent award must also meet 5 criteria: Receive a qualifying client satisfaction rating, satisfy the applicable state licensing requirements, active employment as a qualified professional for over 3 years, favorable regulatory and complaint history review, and satisfied minimum client volume or production.
Fore more information on the Five Star Professional methodology, visit www.fivestarprofessional.com
---
Information given by Realtor Danielle Edwards
704-604-2999
email: drivendanielle@gmail.com
Follow me on Facebook.com/soldondanielle
CONTACT DANIELLE EDWARDS
Anyone can tell you what your home is worth. Contact me and I'll show you how to make it worth MORE. As a RE/MAX Executive Realtor here in Charlotte NC, I use our global and local database to get your home SOLD. You need to know how to make your home worth more!