Dancing for Shelter: Can you help end Homelessness?
Realtors, friends, clients, strangers, followers.. anyone with a Heartbeat I NEED YOU!
I am participating in DANCING WITH THE STARS for CHARITY here in Charlotte, NC.
My chosen foundation is the CANOPY HOUSING FOUNDATION.  I know some of you are not familiar with this charity so here is a fun video to learn about!
It is the charitable arm of the CANOPY REALTOR ASSOCIATION and will use the money raised to focus on the homeless issue in our hometown.  Every homeless person has a different story.  It could be domestic violence, loss of a job, can't afford housing so they have to live on the streets.
The Canopy "HOUSING" Foundation strives to have the basic need of SHELTER- met. (learn more about CHF at the end)
Can you join me?  My goal is to educate the public that REALTORS do more than just sell homes.  I would say MOST of us pour back into our community.
Not to mention being in last place because I'm against big corporate executives is tough.
$5  
Provides one hygiene kit (contains all of the basic materials for good hygiene health such as toothbrush, toothpaste and soap)
$10  
Provides a pillow and a blanket for a homeless individual
$25    
Provides clean undergarments for an individual who is currently homeless as well as one clean, new t-shirt and a small assortment of hygiene products
$150     
Equips families with two essential kits (a cleaning kit and a kitchen kit) as they move from homelessness to more permanent housing
$350
Provides a completely furnished home for a homeless individual utilizing local partnerships and furniture donation banks
$500
Assists a family that is unsheltered in rebuilding their lived with rental assistance, medical assistance, food, clothing, transportation and job assistance
$1500
Assists a family of 4 (living below the poverty level) in obtaining secure and stable housing for one month period through a rental partnership program orchestrated by local rental agencies
$3000
Re-locate 30 families or individuals into transitional, temporary housing at a cost of $100 each – setting them on a path towards a new life
Find out more with our new video upload :
CANOPY HOUSING FOUNDATION
About Canopy Housing Foundation
Through Canopy Housing Foundation, which serves as the charitable-arm of Canopy Realtor® Association, allows area Realtors® to address unmet housing needs and advocate for fair and affordable housing standards and practices. Since 1985, the Foundation has been working to make a difference in the communities it serves through a number of programs, events and financial support. Here's how:
Habitat for Humanity Support Program
Canopy Housing Foundation conducts a Habitat Support Program to fund regional Habitat organizations in Haywood, Iredell and Mecklenburg Counties. In 2022, the Foundation awarded $21,000 to seven-area Habitat for Humanity organizations. Since 2007, the Habitat Support Program has awarded more than $296,700 to regional Habitats.
Community Grants Program
Canopy Housing Foundation's second grant initiative, the Community Grants Program, aids local housing organizations in Mecklenburg, Iredell and Haywood counties, whose purpose is expansion, improvement and sustainability of housing in our community. Launched in 2009, the program annually awards funds to area nonprofits addressing unmet housing needs. In 2022, Canopy Housing Foundation awarded $50,000 in grants to 17 area nonprofits. To date, the Community Grants Program has awarded approximately $444,800 to area nonprofits in the community.
Strides for Shelter 5K Run/Walk
Open to the community, Canopy Housing Foundation's Strides for Shelter 5K Run/Walk is one of the only local races dedicated to addressing homelessness. More than 600 runners participate each year in this community-wide race. This year, the Strides for Shelter 5K Run/Walk was held on Oct. 22, 2022. Each year, the race benefits a local housing nonprofit. Since 2016, the Foundation has returned more than $125,000 from race proceeds to the following local beneficiaries:
2016 – Housing First Charlotte-Mecklenburg/Urban Ministries – $5,000
2017 –A Child's Place – $15,107.66
2018 – Men's Shelter of Charlotte – $20,555.43
2019 – The Relatives – $25,222.22
2020 – Cancelled due to COVID-19
2021 – Hope House Foundation – $26,760
2022 – Charlotte Rescue Mission – to be announced Dec. 16, 2022
Realtors® Care Day
Realtors® Care Day is Canopy Housing Foundation's annual all-day home repair project to assist homeowners with critical exterior home repairs and provide safety modifications for the elderly and disabled in Mecklenburg, Iredell and Haywood Counties. Launched in 2009, Realtors® Care Day brings together almost 400 volunteers, from Realtors® to contractors, Habitat for Humanities and other housing partners to repair multiple homes during National Fair Housing Month (April), while helping to change the lives of the homeowners living in them.  Realtors® Care Day has evolved to include work on community sites, like Serenity House of Mooresville where exterior and interior painting was done and Harvest Center of Charlotte where a community garden was planted. Since inception, the program has helped 300 families and organizations and has had a financial impact exceeding $1.2 million. The 2022 Realtors® Care Day project was held on April 29, 2022.
Project REACH
In 2017, Canopy Housing Foundation started Project R.E.A.C.H. (Realtors® Engaging And Creating Hope) as a vehicle to provide Realtors® with hands-on community service experiences at five local nonprofits annually. Each year approximately 125 Realtors® donate their time and volunteer with local community nonprofit partners, identified by Canopy Housing Foundation's Fair and Affordable Housing Advisory Group (FAHAG).
Canopy Housing Foundation Awards & Scholarships
Through Canopy Housing Foundation, Realtors® are able to annually recognize individuals, projects or groups that are making outstanding contributions to the community.  The Humanitarian Award, established in 2007 is, given annually in December.  Upon receiving the Humanitarian Award, recipients may designate a nonprofit organization of their choice to receive $5,000 from the Foundation. Since its inception, the foundation has returned more than $50,000 to community organizations through the Humanitarian Award program.
In 2019, the Canopy Housing Foundation instituted the YES Award to recognize and celebrate the area's youth who are engaged in improving the quality of life in the region. Young people engaged in service mature into adults who serve the community. Youth ages 10-18 are eligible and the chosen recipient is honored by receiving a commemorative plaque and $500 to be donated to the charity of their choice in their name.<h/5>
Each year Canopy Housing Foundation – Western Region (Haywood County) provides two scholarships to graduating seniors. Scholarship applications are reviewed by a panel of Realtors® in Haywood County, who make its recommendation for recipients to Haywood County Schools Foundation. Since 2020, $5,000 has been invested in these students and their continuing education.
Contact Danielle Edwards for information on Charlotte, NC, real estate.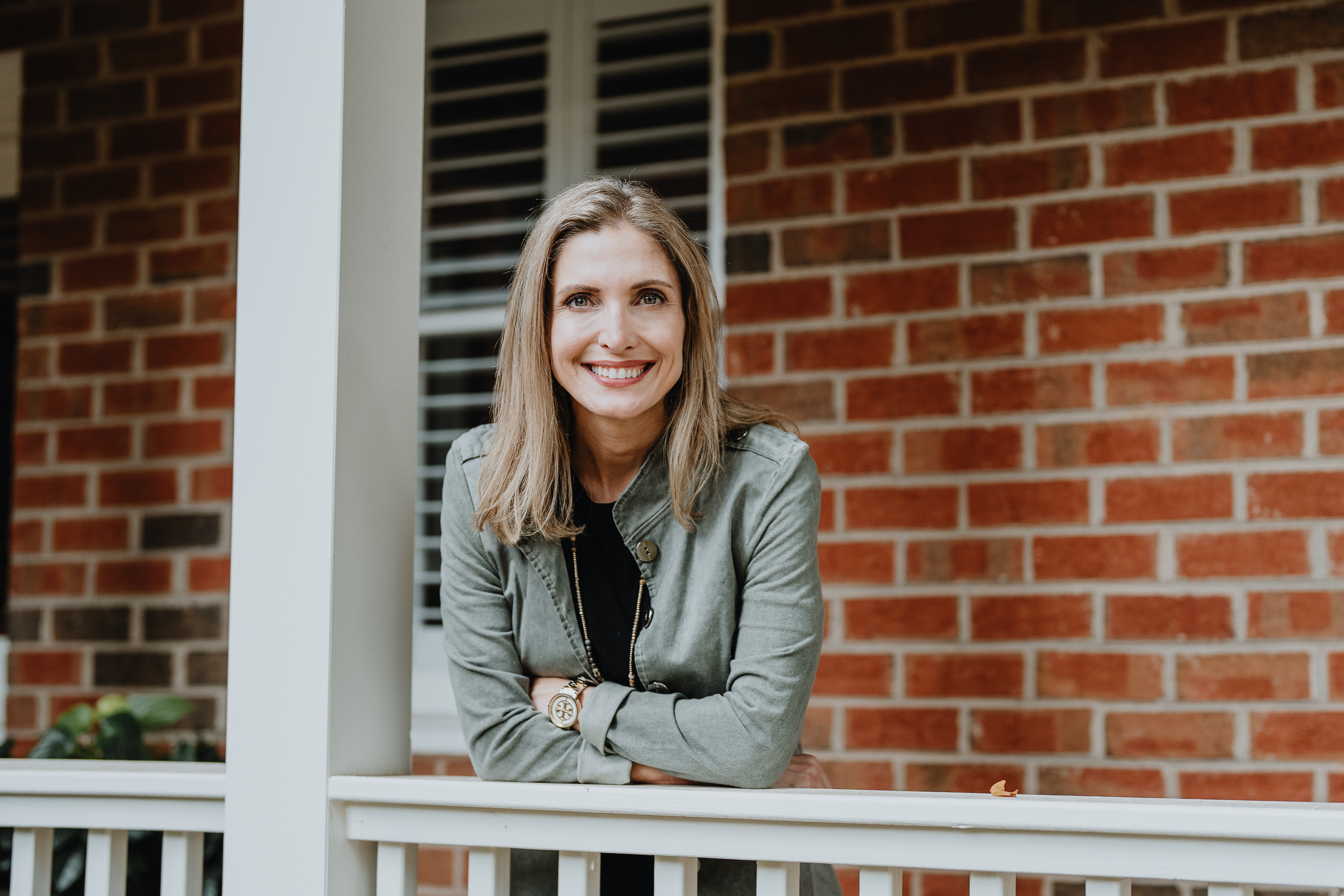 Charlotte Realtor® Danielle Edwards has been helping clients with their real estate needs since 2006.
Did you know that less that 91% of Charlotte Realtors have worked in a market with less than 45 days on the market and interest rates above 6%!!
2023 is the year of the Professional Realtor and getting back to a more normal real estate market.
---
Danielle Edwards
Charlotte Real Estate
Realtor, REMAX EXECUTIVE