She helped me find an investment property
Danielle is very knowledgeable realtor. She has helped me buy a rental property and advised me on a couple of others that I was considering. She is always helpful in getting estimates so you know what your total cost for potential renovation would be when factoring in what the offer to buy should be. She has also helped me post-closing of the house with anything that has come up. She is very dedicated and responds quickly to any questions. She has become my go to person when I have real estate transactions that are coming up.
She proved us wrong!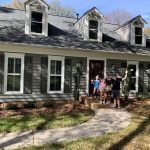 "We came to Danielle with a cynical outlook on the whole buying/selling experience. I don't know how she did it, but we ended up in our perfect home AND even in time for Thanksgiving—something we hadn't thought possible. If you want someone who's on top of all the details and ready to stand up for you, go with Danielle! We're so grateful we did..."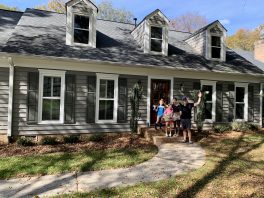 The Meyer Family

Never pressured us...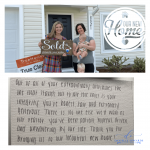 I first met Danielle while my husband and I were shopping for a home. She was actually the realtor for the house that I considered my "dream home." My husband and I did not have our contract accepted on that home but Danielle knew how much I wanted that house and took it upon herself to write a nice letter back to our agent at the time. 3 years later when we were ready to buy again I remembered that thoughtful act and reached out to her because there was no one else I wanted to work with. I mean, who goes out of their way to explain in a nice way why their offer wasn't accepted.  Reaching out to her proved to be the best decision we could've made! She knew exactly what we were looking for and NEVER tried to pressure us into anything less. She was patient, hopeful, and confident in her ability to find us exactly what we wanted and she did! She was there for every appointment and never left our side. She's not just an incredible realtor, she's an incredible person who has integrity, exhibits generosity, and is selfless in everything she does.
Holly Wheeler

She told us what we needed to hear, not what we wanted to hear.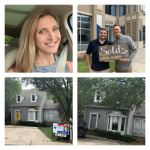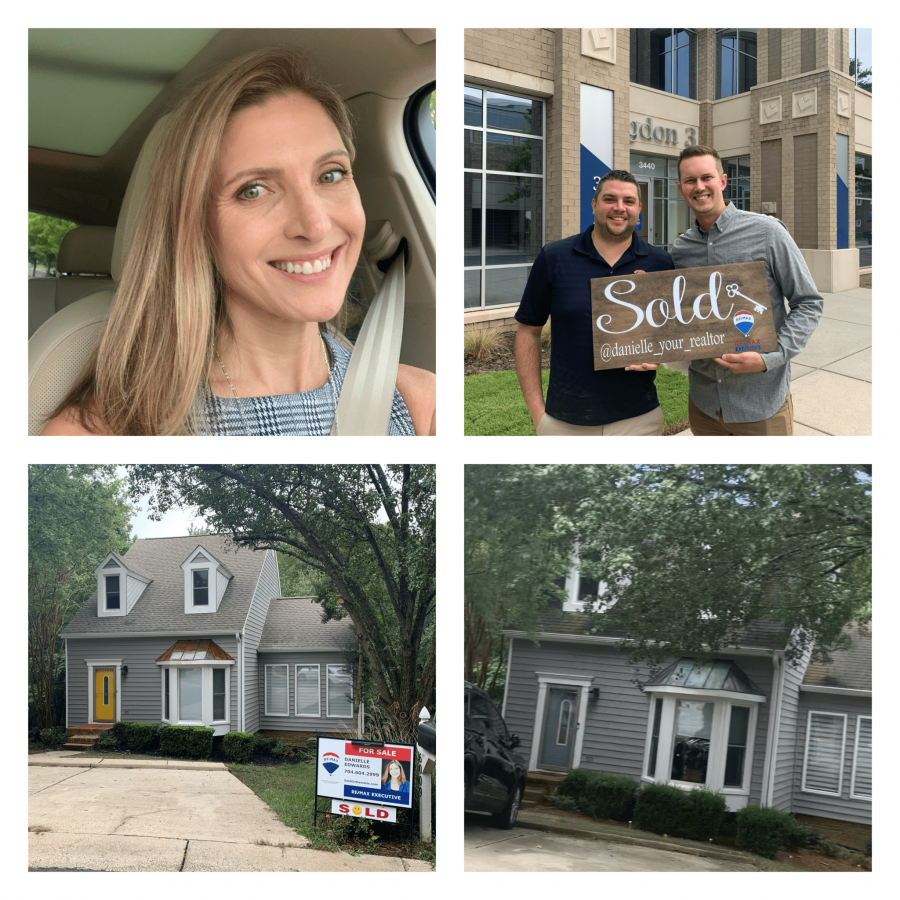 We hired Danielle Edwards with RE/MAX EXECUTIVE to sell a unique rental property, and she went above and beyond our expectations. The house wasn't an easy sell: it had a unique floor plan, no garage, and a sloped, wooded yard that felt more like a treehouse setting than a usable yard. From day one, Danielle told us what we needed to hear, not what we wanted to hear. She was realistic about price; she told us what needed to be changed to boost curb appeal while staying within our budget; and she truly understood the market and who potential buyers would be. This honest and straight-forward approach allowed us to get an offer before we even put the house on the market! And since it wouldn't be real estate without a little bit of drama, Danielle talked us off the ledge when we hit a brief delay in closing. We are thrilled this transaction went so smoothly, but we know it's because of Danielle's hard work behind the scenes that got us to the finish line. Charlotte may be a seller's market right now, but that doesn't mean selling a home is a walk in the park. Danielle knows what it takes to get it sold, and for the best price possible. And best of all, you'll gain a new friend out of the process! Thank you Danielle!!!
Phil Guenther

Relocated to Charlotte via Facetime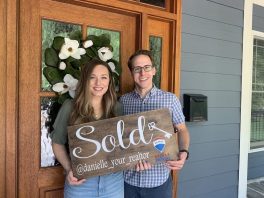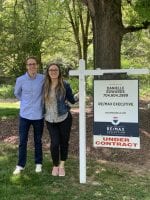 "We worked with Danielle as our buyers agent to buy a house while living in another state in the middle of a pandemic. What could have been a very stressful situation, Danielle made easy and enjoyable. We were first time home buyers, and Danielle took time to explain everything to us and guide us through every step  of the way. She listened to us, understood our requests, and helped us get everything we wanted at every point in the process. And even after we closed on our home, she became a reference on info about our new city and about owning a home. She is knowledgeable, efficient, prompt, and always reachable. She is amazing. We could not have had a better experience. If you are looking for a realtor, look no further. GO WITH DANIELLE. She will be your lifelong realtor and friend."
David and Kandi, Myers Park
Kandi Orman

"Danielle crushed it!"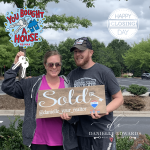 Adam and Katie Spiker

Best Realtor in Charlotte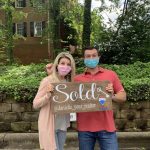 From day 1 of telling Danielle, "We are moving to PA & we want you to sell our home!" she was all over it! Immediately she did a full walkthrough & provided suggestions of key things that would help us sell our home & for the most value possible. She had the eye for exactly what was needed, what upgrades were necessary and all those little things that maybe we never even realized or noticed before & went over the top to make sure we had the right game plan in place to maximize our value in return. Her vendor list she works closely with are top notch, everyone she recommended to help get us "showing ready" were reliable & precise. Those final weeks prior to listing photos were key, operation hide all the clutter/toys actually happened! Not only did she go above & beyond with her marketing tactics, crafted up the perfect strategy of Coming Soon and going on the market officially, it is the way she promoted our listing and attracted an audience that only she can do by her outgoing personality, personal brand and her social media network. All because of her hard work every day leading up to our house hitting the market, we got over $7k ABOVE our asking price, had 9 showings + 3 offers the DAY it hit the market!! Talk about a Sellers dream! Fast forward to 2 days later when the NC Stay at Home Order was put in place, Danielle made sure she did everything she could so that closing remained on schedule, stress-free and navigated us through the home inspection process with the buyers each step of the way. We put our full trust in her from day 1 and she was on top of it in every aspect a seller needs their realtor to be to feel comfortable during such a stressful time. I highly recommend Danielle Edwards for anyone looking for the best Realtor in Charlotte to make a move (buying or selling)! Not only does she check all the boxes of what you look for in a realtor, she makes the process fun as well! Thank you Danielle!!
Lauren & Brent Talley

BEST REALTOR IN CHARLOTTE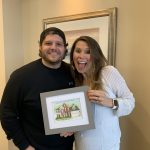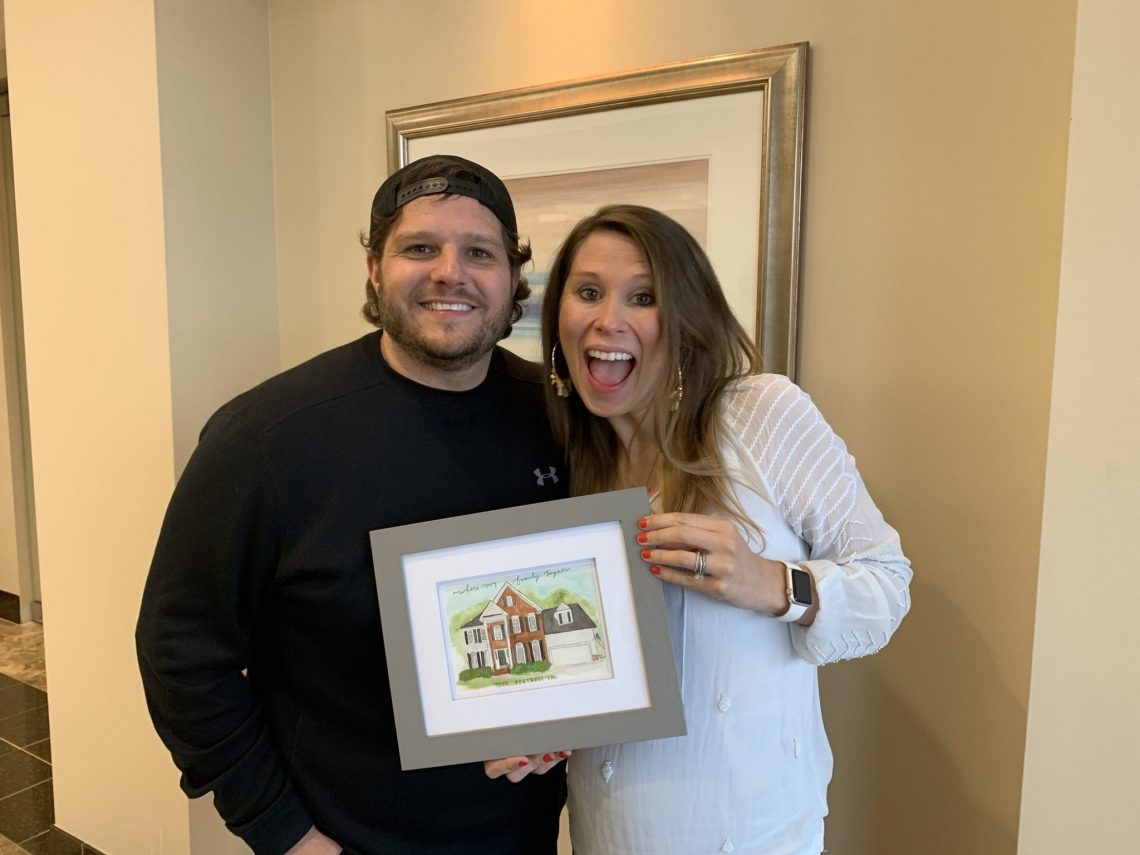 BEST REALTOR IN CHARLOTTE
If you are looking to sell your house in Charlotte - you have to talk to Danielle Edwards - here are just a few of many reasons why! - She is on top of her stuff - doesn't leave loose ends for later. - She works hard, day in and day out. - She will maximize the value of your home. - She sells homes incredibly fast. - She is helpful and knowledgable. - She is super fun to work with and creative with marketing. - She has connections to help make the process easier. - She is passionate about what she does AND good at it - not just one or the other. - You won't regret it! Danielle helped us sell our home - the DAY it hit the market, we got above asking, broke the record for price per sq. ft in our neighborhood and marketed our house as a "coming soon" home to the point that we had 12 showings scheduled the very first day. This was only possible because of her hard work. Before we listed the house she personally came over to help us determine what things we needed to do to maximize the value of our home. Then she connected us to the appropriate people to make those things happen by group texting us and the vendor. We didn't waste time researching or looking for people. We got on their calendars quickly and she knew exactly when each of them would be working and what was left to do! She helped us with staging, recommended updates that pay for themselves 10x over, and even brought over a replacement light pendent for above our sink to bring it up to date - I will never forget all of the little details she poured into helping us sell our home. She was more helpful than I could ever imagined a realtor being, she truly went above and beyond on so many levels. The documentation was all as simple as it possibly could have been and she never let us forget to sign on the line when it was time in order to keep the ball rolling. Our home was nowhere close ready to list when we decided to buy a home and she helped us get our current home decluttered, renovated, staged, listing ready, on the market, and SOLD in under 3 weeks (a week of which we spent in Disney World.) She is a true real estate superhero! Last note, home inspections can make a seller extremely frustrated - Danielle Edwards navigated these with both the inspector and the buyer with such grace and knowledge that it wasn't the headache it could have been without her! She is the best Realtor in Charlotte!
Thank you-
Mark and Becka Anderson
The Andersons

Sold my mother's house and beat Zillow and price per sqft!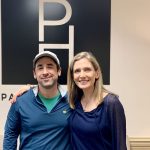 I am so grateful for Danielle! My family hired her to help sell my mother-in-law's home. She offered such incredible guidance for preparing the house to list and staging it to sell quickly during an emotional time for us.  Danielle took care of everything and made the process as stress-free for us as possible and thanks to her  hard work with marketing it during the "coming soon" stage, we received an offer within four hours of being on the market. Her advice throughout negotiating the sale and during the inspection/due diligence period was spot on. Danielle truly goes above and beyond - she even went over to the house on a Sunday night to fix the garage door opener! I don't think you could find a more knowledgeable and hard working realtor than Danielle. You will be in good hands when it's time to sell your home.
Know when to hold, Know when to BUY...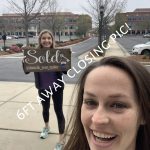 Where to even start? I was twiddling with the idea of maybe buying a house when a friend recommended Danielle. I am a first time home buyer so I was clueless. One call to Danielle and suddenly I was no longer fiddling with the idea but jumping all in. She walked me through the first steps of getting pre-approved for a loan, even had recommendations for who to call to get the process started. It was a 5 star recommendation. 
Then came the house hunting. With plans to meet Danielle in person on a Monday to discuss what I was looking for in a house and a run down of how it all would work, a house I loved came on the market the Saturday before. Jet lagged and sleep deprived Danielle immediately dropped what she was doing and met me at the house. We immediately went to a coffee shop and she walked me through the process of putting an offer down. Danielle made it easy to understand the ins and outs of buying a home and I greatly valued her opinions and suggestions. That house wasn't for me, but Danielle was right, "if it's not meant to be it just means a better house is waiting for you."
My dream house hit the market and for a second straight weekend, Danielle dropped everything on a Sunday to go see this house. This house was THE house and Danielle threw out all the stops. We discussed an aggressive offer I was comfortable with and then she suggested the personal touches. Before that Sunday afternoon was over, I wrote a letter and sent in a family photo, dog included, attached with my offer. It did the trick. When the sellers accepted my offer they said the letter and photos made the decision easy for them. And now here I am, less than one month later is my new dream home! 
The job is not finished once the offer is accepted. And with Danielle, I was able to close on my first house, 3 weeks early, and in the middle of a world wide pandemic. She stayed on top of the lenders and attorneys, and even negotiated quite a bit of furniture into the deal. 
Buying a house is a big decision, and I've heard it can be stressful, I wouldn't know. Danielle made this such an easy and enjoyable experience I find myself a little sad that it's all over. But I LOVE LOVE LOVE my house! Thank you Danielle for everything!
Randal Davenport, Charlotte, NC

Randal Davenport

BOUGHT A HOUSE ON WHATS APP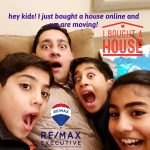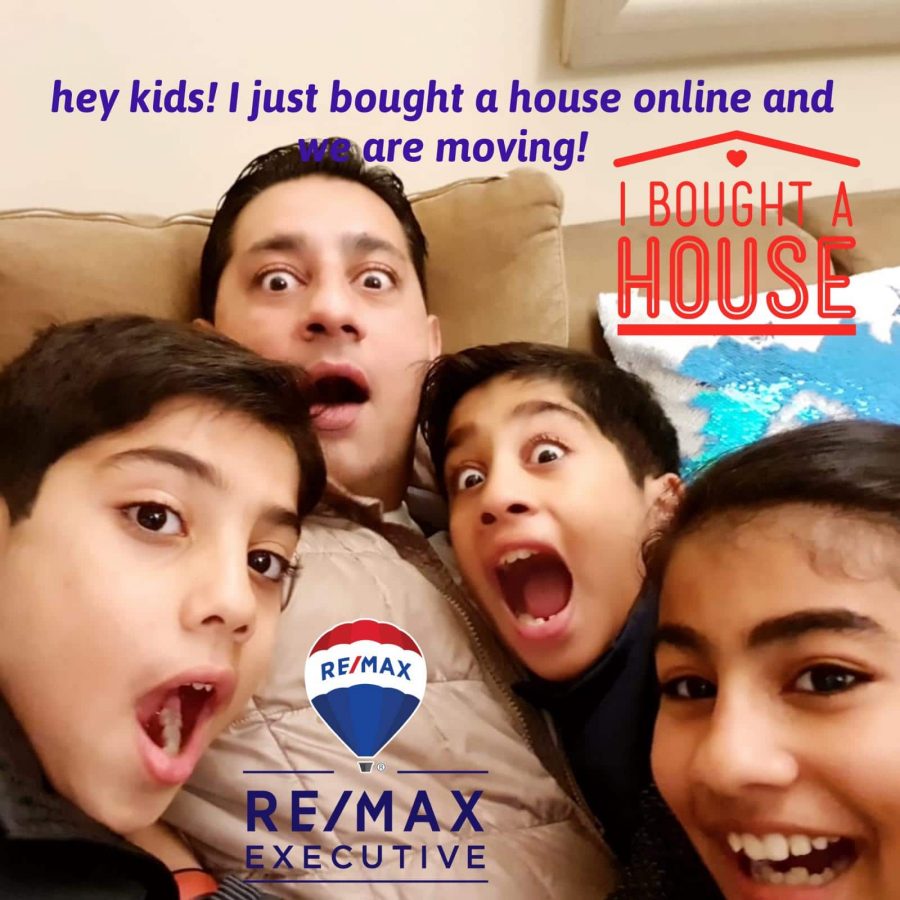 I visited Charlotte in June 2018 for a squash coaching program with my kids and was introduced to Danielle through a friend at the Charlotte Squash Club. We went around various neighborhoods to get a sense of South Charlotte and its many options.
Finally, we literally found a house on Zillow and made and offer after Danielle visited the property (we live in India and have still not physically visited the property once!) we trusted her judgement and made an offer and we closed in less than a month thereafter.
The process was seamless for me, even though I was transacting from India and in a different time zone. She has gone way beyond the call of duty after closing as well and has put me together with a contractor for remodeling and again all of which is being managed online!
This whole process could not have been done with anyone as driven as Danielle! Forever grateful to her.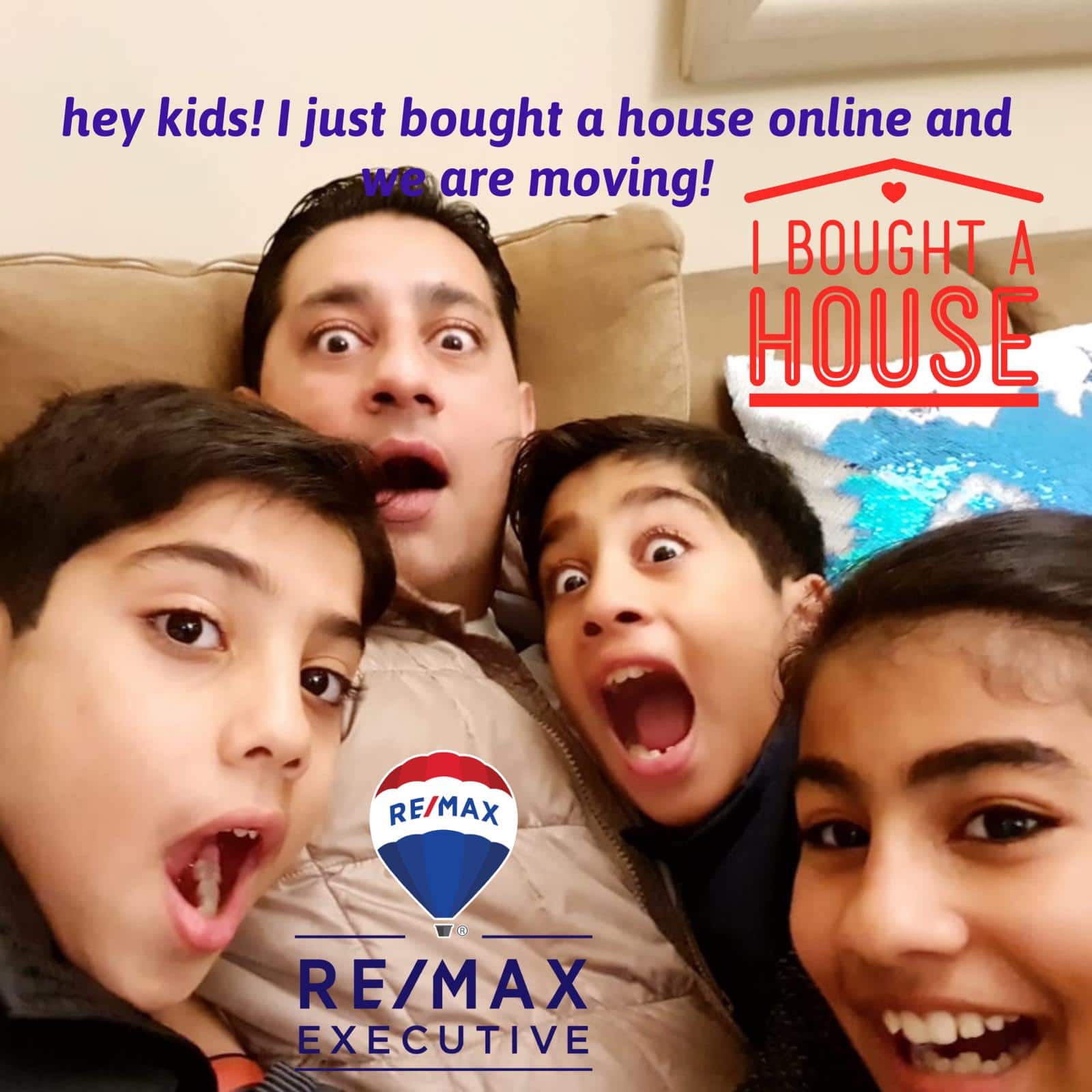 FIRST TIME HOMEBUYERS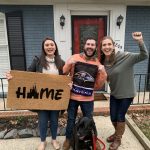 We want to thank Danielle for everything she has done and continues to do for us. At the beginning of our home buying process we reached out to Danielle and several other realtors for an interview. She came into our meeting extremely prepared and showcased her expansive knowledge of the Charlotte housing market and the home buying process. Danielle was honest, upfront, and ensured us she would guide us through the stressful process of being first time homebuyers! After our interview it was clear she was the realtor we wanted to work with.
After only looking at three houses we found the one! Knowing how fast houses can go in Charlotte, Danielle immediately sat down with us to prepare our offer letter and explain the next steps. This took a few hours and we left feeling excited, confident, and knowledgeable. With multiple offers already on the house we knew Danielle was going to get the job done - and she did!
In the weeks leading up to closing Danielle was available to answer any of our questions, no matter how many questions we asked or what time it was. She took the time to handle things like setting up our home inspection and going through the report with us and setting up appointments for contractors to come out and give us estimates on upgrades and repairs. She checked in often and made sure we were ahead of schedule for any tasks we needed to complete. She made home buying a fun, exciting, and stress free. We felt confident going into closing because of all of the hard work, care, and time she put in. Even now, after closing, Danielle checks in on us, provides recommendations for contractors, and follows up on any questions or concerns we have. She has truly gone above and beyond what we ever expected of a realtor. We couldn't have done this without Danielle and we would recommend her for anyone looking to buy or sell!
Michael and Stephanie Clark-Borenstein

Relocated to Charlotte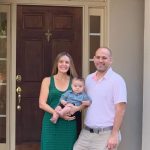 Danielle is a top-notch fantastic agent! We could not have been happier when working with her! She is extremely responsive and has amazing communication skills. Danielle works so incredibly hard to make sure her clients are a top priority and are receiving the best customer service from her. She is honest, trustworthy, and has your best interest in mind. Danielle showed us over 30 homes in person, helped to negotiate on the purchase price as well as repair requests. She is organized and timely and has endless resources and recommendations for people new to the Charlotte area. Her website has a wealth of helpful information and videos. Danielle helped us when a home inspection went poorly and found a serious issue that the home inspector missed. We are now happily closing on a new home and will recommend Danielle (who we now consider a friend) to everyone in the area. Forever grateful for her
The Tupper Family

PATIENCE IS A VIRTUE
Danielle was wonderful to work with she provided valuable feedback on what needed to be done prior to showing the house and did an excellent job analyzing the market to see exactly where it would be priced to sell. Once we got my home under contract then we had to find a place to buy! She very responsive to calls and texts and very informative about the neighborhoods and different areas in Charlotte. My price point was a very competitive one and the community I bought in normally sells with multiple offers. We tried to get two other homes, but Danielle was patient and didn't feel it was the right home for me to end up in a bidding war. Patience worked! Eventually, we found the RIGHT home. I couldn't be happier 🙂  Thank you Danielle!!
Alison Stanford

SOLD MY HOME AGAINST ODDS IN WINTER!
Amazing experience selling my home with Danielle. She is everything you could want in a realtor! Knowledgeable, professional, responsive and sensitive to all of my questions and concerns. She worked her tail off and did so many little things. She went and got a shower curtain, fake apples, doormat, and orchids. She had the foresight to have pictures taken in October, so when we listed in February there would be leaves on the trees. She found me a cheaper vendor to do my carpet and saved me $2000. The negotiation for repairs happened during her Grandmothers funeral. She didn't miss a beat.
She was out of the country and still was accessible. She truly stands by her email DRIVENDANIELLE. If you are buying or selling a home, I would highly recommend Danielle Edwards
Kelly Edwards

She helped us sell and purchase!
Danielle is top notch and she makes the buying and selling process so enjoyable. She is very responsive and a hard worker! She had our home under contract and sold within 3 hours of going live to market. Danielle also dropped everything to take us out the next day to find our new home. I highly recommend using Danielle and will use her again!
Amy Schroeder

FIRST TIME HOME BUYER
I was hesitant to buy my first home, because of all the horror stories I have heard over the years. We had not one negative experience when it came to buying our first home, and we owe it all to Danielle. We had several bids that offered more than we could, and still got it! Danielle was there for every step of the way. We never felt like we had to figure anything out on our own. Being we were both first-time Homebuyers, we had not a clue on the process or the terms. Danielle answered every single question we had, no matter how silly it might have been. There were times she could read our minds, and answer our questions before we even asked them. To have a realtor who realizes what a big deal this is in a person's life spoke volumes for us. She even shed tears of joy WITH us. We (and several friends we have recommended) have trusted Danielle in buying and selling their home, and you should too! She comes HIGHLY recommended
Jason and Jennifer Scott

NEW TO CHARLOTTE
"Danielle is a top-notch fantastic agent! We could not have been happier when working with her! She is extremely responsive and has amazing communication skills. Danielle works so incredibly hard to make sure her clients are the top priority and are receiving the best customer service from her. She is honest, trustworthy, and has your best interest in mind. Danielle showed us over 30 homes in person, helped to negotiate on the purchase price as well as repair requests. She is organized and timely and has endless resources and recommendations for people new to the Charlotte area. Her website has a wealth of helpful information and videos. Danielle helped us when a home inspection went poorly and found a serious issue that the home inspector missed. We are now happily closing on a new home and will recommend Danielle (who we now consider a friend) to everyone in the area. Forever grateful for her."
Samantha Tupper

First Time Home Buyer
Danielle is the best! We would not be in our home if it wasn't for her guidance and expertise. First, she sat down with us to explain the whole process and what to be prepared for as first time home buyers. Then she was with us every step of the way...super responsive, honest, positive, helpful and a true local expert. When we finally found "the house," that's when Danielle really shined! She guided us through a multiple offer situation that I KNOW only went our way because of her advice. Her attention to detail and sense of urgency really made all the difference. She worked her tail off for us and we couldn't be happier!!! Thank you, Danielle!
Katie Marriott

Relocation TO Charlotte
Danielle assisted us in finding a home as I was being transferred to Charlotte, NC. As we were new to the area, we relied on Danielle to show us areas and homes that matched our wish list. My wife was so impressed with the selection of homes that Danielle provided it made the buying experience enjoyable. I have purchased many homes and never received the quality of service that our realtor provided.
Lee R.

Relocated and had to move fast
Danielle was fantastic to work with and made this process so easy for me. I got a promotion that required my family and I to move immediately. This meant listing our Charlotte home after we'd already moved. Given that I had a new job to tackle, I was nervous about having the stress of selling a  house on my plate as well. Danielle made it easy. She was always prepared when we talked- clearly laying out options, giving me pros and cons, and able to answer my follow up questions. The entire process from listing to closing took just under 6 weeks thanks to Danielle's commitment and coordination efforts. I can't imagine having gotten through this process without her- she kept selling my home a priority even when I could not. If you want someone who will care about your buying/selling needs as much as you do- Danielle is the right person for the job!
Nisa Hansley

Relocated from California
We bought a house in Matthews from California and never saw it until we moved here after closing. Danielle took care of every detail and was on top of every inspection, survey, out of state paperwork, etc. She listened to our needs, went to our choices and filmed the house, yard, and the  neighborhood so we had a feel for the area. She really made it seamless, and worked so hard to make it happen. Providing recommendations for service professionals was also a big help. We love our house, our beautiful wooded lot, and Danielle. We can still call her for anything. We would highly recommend her services. You will not be disappointed.
Gloria Jones

Relocated from Chicago
Danielle was great to work with. We found our dream home while out of state at a family wedding. In addition to that, we are relocating from Chicago. As challenging as that all sounds, Danielle's expertise, dedication and attention to details worked to our advantage to make sure our bid stood out from the crowd. She is also very helpful with an assortment of much needed Charlotte recommendations. You couldn't ask for a better realtor!
Cathy Beckman

Every step..
Danielle is a fabulous agent. She was with us every step of the way, all the way to closing and beyond. We were on a tight schedule and she patiently worked with us through all the stages of the process to a successful closing right on schedule. Aside from her professional dedication, she is also an exceptionally nice person. Thanks, Danielle!
Bryan Audsley

Multiple offers winning bid
Danielle was extremely helpful in finding our home and submitting the winning offer. Buyer received 5 offers the day the house went on the market and the only reason we won is that we listened to Danielle. Highly recommend her if you're buying a house.
Steve Joslin

From start to finish...
If you are looking to buy a home in Charlotte, look no further than Danielle as your trusted realtor. I was looking for a realtor and among all suggestions from top realtor sites, Danielle was highly rated and recommended. Once I spoke with her and worked on a few showings, I got to know why. She has been absolutely a blessing to have on our side. She has been very responsive each time and extremely helpful in all the questions you might have as a buyer. She brings experience as both a listing agent and a buyers agent and will always be there on your side. Not only we closed on our home in Charlotte, but Danielle also helped us with all logistics and top recommendations for upgrades, shopping, and schools in the area. Highly recommend Danielle for your realtor needs and as a trusted adviser
Manju Prabhudev

"A True Professional"
"A True Professional" - Realtor Charlotte
Danielle is a true professional who possesses all the qualities you want when making one of the biggest emotional decisions of your life.  She always had our best interest in mind and found meaningful solutions to any issue along the way.  Her experience within the industry and Greater Charlotte market made selling and buying a home simple.  Danielle gets to know her clients quickly and intuitively knows what style of home and areas best match your needs.
Her communication skills are superb!  Her follow up and ability to keep you on track throughout the process were amazing.  She was always respectful of our time and extremely punctual regardless if it was for an appointment or returning a simple text.  We have bought and sold multiple homes over the past 20 years and I can say without a doubt, Danielle is the best realtor we ever used.  Before you decide on another realtor I highly recommend you take the time to meet Danielle and let her help you buy or sell your home.  You will not be disappointed!
The Irrera's
The Irrera's

3rd time is the charm!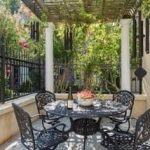 101 James Drew Ct- Third Realtor in Charlotte hired to sell their unique home.
We were a tough case... We had been trying to sell our "unique" home for some time without any serious lookers.  We worked at home and were there most of the time so we were tired of showings interrupting our lives. Danielle was recommended to us by a friend as a savvy internet marketer who had helped their neighbor. We called her in and were taken with her easy manner and engaging ways. Danielle was amazing as she put up with us and cajoled us into doing what we had to do to get a sale. It took a while, but the market improved and Danielle worked hard for us. We wound up receiving two offers on the same day. As we went from one offer and then, because of difficulties with that buyer, the other, Danielle stayed on top of the negotiations and got us to "yes". We would recommend Danielle without reservation as a motivated and capable realtor. We would certainly work with her again, given the opportunity to do so.
The Machens

Wanted someone new
We made the absolute right choice in selecting Danielle Edwards  to sell our South Park home! 
For many months we received her professional postcards in the mail. When we decided to list our home, we chose to interview her along with two other Charlotte Realtors that we had no personal ties to.  It was important to us that we chose an agent for their abilities, not a personal friend or recommendation. 
Danielle won our business because of her passion real estate and thorough knowledge of the Charlotte area market.  Her personal attention, professionalism, and communication of what buyers expect in our price range were key in getting our home sold quickly.  Only 3 DAYS on market!!!!
Even though we chose Danielle to list our home based on her professional abilities, she's made us feel like family and that we were her only client. This has been the best real estate experience we have ever had!
Tom & Erika I.
Tom & Erika I.

Broke the historical record in our 1980s community
Danielle made all of the right suggestions as to how to best prepare our house for sale. She peaked the interest of buyers and the day our house " went on the market ", we had ten offers, nine of which were above the asking price. With Danielle's guidance, we were able to get a higher price for our house than any other in the neighborhood sold for. Danielle is nothing short of AWESOME.
Daniel Liebl

First time home buyer
I was a first time homebuyer but Danielle always made me feel like a priority. I would highly recommend Danielle to anyone looking to buy or sell a home. She will treat you better than you could ever imagine and always has your best interests in mind!  Andy McCormick
Won multiple offers!
We met Danielle early on in our efforts to find a Condo for purchase. She was very responsive in organizing showings for any listing that we were interested in seeing, including accommodating our schedules during non-business hours over the weekend and on holidays. We always felt like she had our best interest at heart. She always provided good advice but didn't make us feel pressured into doing something we were uncomfortable with. She stayed in touch and kept us informed during the offer/closing process and ultimately helped us secure the Condo in the location we wanted. We highly recommend her to other home buyers looking for a buyers agent in Charlotte.
Rhonda Crawford

BEST REALTOR
Danielle Edwards is by far the best Realtor I have ever had the pleasure to work with. I met Danielle in January of 2016. We discussed what attributes I was looking for in my dream home, one of which was a pool. Not many options in January, but she promised to email me homes as they became available. She didn't waste my time showing me properties that did not fit my criteria. In May, she sent me a listing that fit exactly what I was looking for. 2 hours later we are looking at the house, and I knew this was my new home. We wrote up the offer and that is when the magic started. She was proficient in working with the seller, had scheduled the inspections, including the pool, for the next day. She has created a network of professionals for anything you may need. Her detailed nature allowed me to have 0 stress, since I knew she was on top of everything that needed to happen to close. I have never met someone as passionate and professional as I have with Danielle. She doesn't just write the contracts, she orchestrates all of the details, keeping me informed, and makes sure that everything is moving along. If you want someone who works with you after the signing of the contract, call Danielle Edwards at REMAX EXECUTIVE, you won't be disappointed!
Terri Huffstetler

Above Amazing!
Danielle Edwards of Remax Executive of Ballantyne is above amazing!  After she found my dream home, it was time to sell the  home that I have lived in for over 15 years. She guided me as to what the current buyers were looking for in a new home. From picking out the paint color,  meeting me at Lowes to pick out bathroom fixtures, taking me to a lighting store to pick out light fixtures and even what door knobs to buy! I have not heard of any other realtor to go the extra miles as she did.  Danielle was diligent in keeping me on track and under budget. She had an enormous data base of professionals at my disposal, which made it much easier on me. She  had an open house and I had 7 offers in less than 24 hours. The best news is that it went $17,000 over asking price!  She is not a "list it and leave it" kind of agent. She is there every step of the way making sure that you get the most out of your home without a ton of stress. I have never worked with anyone as passionate, detailed oriented  or driven as Danielle. 
Terri H.

Highest Recommendation
I am writing this testimonial to give Danielle Edwards my highest recommendation. Danielle possesses all the skills, passion, drive and attributes necessary to be an excellent Realtor. I have known Danielle for over 10 years, when it came time to sell our home we knew, based our prior experiences as our Charlotte Realtor and Remax agent of buying and selling homes, she was the only choice to be our Realtor. We did not have to think twice of who would be representing our interests. Danielle knows her market extremely well, she is both very professional and personable. She makes you and your property her priority, she takes pride in doing an excellent job. Danielle is without question, the most consciousness, courteous and professional real estate agent I have ever worked with. Danielle did a phenomenal job of listing our property, helping us prepare for the sale and utilizing all the current tools available to Realtors to sell a property. Danielle is a true professional in every sense of the word, and puts her clients interests far above her own, she gets things done and that is a key part of the process as it takes a combination of knowledge and drive. Our house was sold within 4 days of listing, I could not be happier and would like to thank her for helping us sell our house in Lake Norman.
Anthony Vaden

Superior partner!
Danielle is a superior partner; she will not help you just find a house; she finds homes. Extremely knowledgeable of the process and the communities - she gets to know your wants, needs and dreams which leads to spectacular outcomes.
Roland Miller

Excellent Real Estate Agent!
Danielle is an excellent real estate agent. We met Danielle by chance but we believe things happen for a reason! Danielle has a tremendous network of helpful professionals, from lenders, to contractors, to staging, to movers, to insurance agents, her team is remarkable. She knows the market and she does her homework. Moving is hard work, Danielle made it so much more enjoyable. Listen to her, let her keep you motivated, and she WILL sell your house. From listing to offer...2 weeks! Oh and we gained a friend as well as a real estate agent. Thanks Danielle!
Dave and Song Johns

Professional and Passionate
She is a professional and very passionate realtor, and knows and has so many resources and gives very good advice you can't ignore, which ultimately helps you purchase your dream house!! We have learned a lot from her during the whole process of researching and buying a home. We really do love our new home and enjoy a lot, thanks to Danielle!! I highly recommend her to anyone who wants to buy their dream house in Charlotte!!!
David Johns

Found my Dream home!
Danielle was the most knowledgeable and professional Realtor I have ever worked with. We had been looking for our dream house for over three years. Danielle found it in less than a month, guided us on the offer, organized five different inspections in less than a week and made buying our dream home as easy as it could have possibly been. The only word that even comes close to describing her s AWESOME !!!!!!!
Cathy Liebl

Danielle = Performance
I contacted Danielle for one reason: performance. She had just sold a home in my development in record time. She sold my home in five weeks and found me another one that met my exact specifications, including location and price. It is hard to describe Danielle in a few words. You'd have to work with her to know how good she is. It is not only that she does her homework and was able to tell me what I needed todo to sell my house at a desirable price. Or that she recommended top-notch people to make minor repairs and upgrades. And I'm not saying she can work miracles—only that she will do all that is possible. She never takes her eye off the ball. She is dedicated, diligent, dogged, yes, driven, and tenacious. What's more, she loves doing what she does and working with her is actually fun!
Jackie Bares

GO GETTER- GOT IT SOLD!
Our Realtor Danielle Edwards provided great advice, service and quick responses to our questions. She was very active in showing the house and held Open Houses each Saturday until an offer was received. If you are looking for a real go getter she is the one to have on your team.
Sandy Beckwith

Realtor who is now our friend
Realtor, Danielle Edwards helped Lisa and I find a home in record time. We had a narrow window and Danielle came through with flying colors. Not only was she pivotal in guiding us to the neighborhoods of our liking but she also made herself available at a moments notice to schedule home visits and address questions from our side. Above all, Danielle's uplifting spirit, positive attitude and wonderful smile was sincerely appreciated, especially during the final negotiations and closing. We have made a life-long friend in Charlotte. Thanks Danielle!
Ron Garden

The perfect FIT
Danielle was such a perfect fit for us in our search for a home in Charlotte. She gave us her undivided attention, was enthusiastic, and supportive throughout the entire process. Danielle had a genuine interest in who we were and highlighted certain neighborhoods that "fit"! She has been a great resource as we continue to settle into our new home. I would highly recommend Danielle for selling or buying a home.
Lisa Garden

Realtor Rock Star
Danielle is a "Rock Star" - she quickly understood our needs and matched us up with only properties that fit our needs 100%. Her ability to guide us through the entire process, including referrals to quality movers, local area knowedge, and negotiating the terms of our contract was nothing less than spectacular. One of the things that impressed us the most, beyond her attention to detail, was that fact that she stayed in touch with us providing constant updates all the way through our move in date.   I would highly recommend working with Danielle Edwards as your Realtor, Charlotte, NC.
Don Miller

Realtor Charlotte - Class Act
I was referred to Danielle by a dear friend of mine who knew that I made the decision to sell my house that I have resided in for over 25 years. She told me that if anyone could get the job done expeditiously",  it was Danielle Edwards! She was right ! Not only did she price is properly, but she marketed it with finesse and the house sold only in 2 weeks after it was listed.. quite impressive! I would highly recommend Danielle Edwards to anyone who needs their house or business property sold in Charlotte .. She is a "Class Act"
Donald Rhoads

Realtor was attentive
Danielle is a great Realtor! She is one of the hardest working people I have ever met. She truly loves and enjoys her job. She made us feel like her only clients. She always answered our phone calls and replied within minutes to our emails. Choose Danielle for your Charlotte Realtor. No one else will work as hard for you.
Christina Rowden

Our Families Realtor
Danielle has assisted us in multiple real estate transactions in the last several years. She always gives 110%, going above and beyond to provide excellent service and ensure a smooth transaction. She is knowledgable and professional. Never leaves you hanging wondering what's going on...Keeps in touch and keeps client aware and updated. She is an excellent choice when seeking a real estate professional in Charlotte.
Vaden Family

Under the Gun, Got it done!
My home was under contract so I had to find a house in North Carolina fast! I looked in Raleigh first, but no dice. So on to Charlotte, where I had looked before, but I could not get in touch with the realtor I had used before. I called Remax for an agent in Charlotte and Danielle called me back in under an hour. She showed me multiple homes and I found one that I have been very pleased with.  Danielle Edwards is the best!
Kenny Metzler

Went the Extra Mile
I was referred to Danielle by the realtor that assisted my wife and I in selling our home on the west coast. I had a targeted location in uptown Charlotte and Danielle showed me properties beginning in December 2013, covered all possibilities beyond standard listings including a short sale, a foreclosure, and a couple FSBO's. The morning the ideal property came on the market and priced right my wife and I knew we would make a offer even before visiting it. Danielle started to prepare the offer documents before we could get into the property. Within a hour of visiting the property all documents for our offer were submitted and our offer was accepted on Day 1 on the market, over multiple other offers. I could not be more pleased with Danielle's proactive work ethic and consistent readiness to go the extra mile. What is also really important is that throughout the four months of looking and near deals Danielle always wanted to make sure my wife and I were going to get the right property, versus just a property so she would get her commission and move on to the next potential commission. Danielle lives up to her slogan "Driven Danielle" Thanks Danielle.
Steve Bower

Short Term Lease
Danielle helped me find a perfect apartment to rent after moving to NC from VA last summer. She was so thorough in getting me the best information on the various areas, I rented soley because of my trust in her. Danielle is wonderful!  I highly recommend her for a Charlotte Realtor.
Lisa Snyder

Beyond Expectations
Danielle Edwards listened to every detail that my family and I were looking for in a home and neighborhood. She worked over and beyond to meet our expectations.
David Parker

Best Experience
Truly one of the best buying experiences of my life. I've bought many homes over the years, but never one as fulfilling and painless as this. Danielle made it effortless on my part. She knew exactly what I wanted and didn't waste my time with homes that didn't meet my criteria. Time is money, and Daniellle knew how to keep it focused. I would HIGHLY recommend her to anyone that inquires. It is no surprise to me that she is the rising star in the CLT real estate market.  - Tim Marshall
Tim Marshall

Relocation from DC
As a first time buyer, in a new state, Danielle made the process very simple and was patient enough to explain everything that was happening as the process went along. She returned all my calls and made me feel and showed that he had my best interest at the forefront of the entire purchasing process.  
Stephanie Wellington

Relocation from Ohio
Danielle was wonderful. We moved from Ohio to NC in the heat of the market (2007). Houses sold before you could even tour them so Danielle had to help me "see" houses remotely. Detail-oriented. Patient. Highly recommend her. 
Renee Deberry

Finding The Right Place
Danielle was a tremendous help during my home search, going well above and beyond what I expected. Her professionalism, attention to detail and forward-thinking perspective helped me find a wonderful new home in Charlotte.
Stefan Fencil

First Time Home Buyer
Danielle was really instrumental in helping us find our new home in Fort Mill, SC. We had a fair idea of the area where we wanted the home, but she gave us more options and that definitely helped us to stick to our budget. She is a wonderful person -super friendly, understanding and easy to work with.  Thank you Danielle!  
Nithin RJ

Relocation from WV
My husband and I have owned our own home for many years. When it came time to purchase our retirement home we knew Danielle would make the whole process as easy as she possibly could. Danielle took the time to know what we were looking for so when we found our home she was always one step ahead. She is driven, very knowledgeable and easy to work with! If you want a realtor that keeps your best interest in mind, gets the job done and makes you feel like family...Danielle is the professional for you!  
Shari Haynes