Southpark, Charlotte – Magnolia Park
Beautiful Southpark Townhome for Sale
[
Price: $284,000
Address: 5520 Werburgh St
City: Charlotte
State: NC
ZIP: 28209

MLS #: 3577891
Square Feet: 1916
Bedrooms: 2
Bathrooms: 3
Basement:

Additional Features:
charlotte, choice home warranty, dual masters, gas fireplace, granite counters, Office, one car garage, remax, sherwin williams, southpark, stainless steel, storage, townhome
It keeps getting better!  This Southpark area is about to explode with capital improvement projects making this the new hip place to be! If you love the outdoors and being close to shopping and restaurants this location puts you at the epicenter of it all! Walk North up Park Road to the new Cross Charlotte Trail which will connect all the greenways in Charlotte all the way to midtown.  Take a walk South on Park Road and have access to beautiful Park Road Park.  The new loop at Southpark mall is in the works and that will mimic the highline in NYC!  www.loopclt.org.  Not to mention Montford Park area is a nice walk or quick Uber up the street.
Be in the right place at the right time!
Who says you can't have it all?  This unit has a very low HOA fee at $137 a month.  Comes with a one-car garage with added overhead storage.
LET'S TALK ABOUT WERBURGH!
New granite countertops, fresh Sherwin Williams Accessible Beige paint, well loved, quiet and doesn't back up to a busy road. The entry level features an office/rec space too!  Dual master bedrooms is great for a roommate situation or whatever you need.  Both have private baths!  Two half baths! Choice Home Warranty is included.
PERFECT PLACE TO CALL HOME IN A MILLION DOLLAR CHARLOTTE LOCATION!
LOCATED NEAR THE INTERSECTION OF PARK AND FAIRVIEW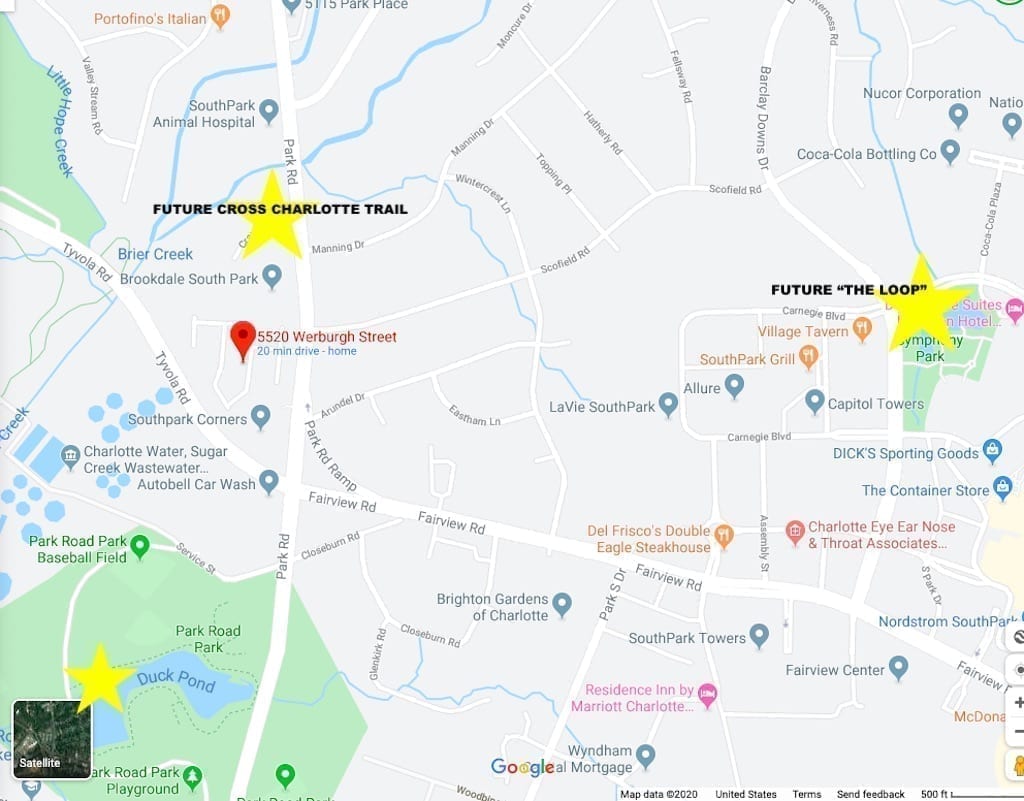 For more information on 5520 Werburgh St in Magnolia Park contact Listing agent Danielle Edwards-
Danielle Edwards
704-604-2999
drivendanielle@gmail.com