Southpark- The Bridge at Sharon View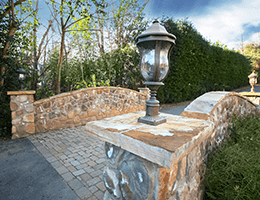 Charlotte, NC
The Bridge at Sharon View is an exclusive community located off of Sharon View Road, six minutes from Southpark city-center.  The enclave features 7 custom homes.  All homes have gated entry, and 3 homes have their own personal gate.  As of March 15, 2016 there are 3 opportunities available.  Another perk is that lawn maintenance is included in the monthly HOA dues, and the community is private with entrance landscaping year round.   There is an actual bridge (pictured) with a creek.  No worries… all homes are not in a flood plain.
Who is the builder?
The Bridge at Sharon View is built by custom builder, Chelsea Building Group.  Our company is new, but our management team is veteran, with long, solid records in construction, finance, building science and materials.
Partnership of excellence:  Jeff Conger, formerly Conger Builders, has been working in the luxury home space for over 25 years and is partnered with Marc and Sharon Bickler who come from a high-end fixture design background.  Homes are designed with buyers imagination and respected architect Grey Houghland.  Together, this team is creating homes that give buyers a fresh new perspective on style and selection unlike anything accustomed to the area.  Contact Danielle Edwards, listing agent for Chelsea Building Group's company biographies.
FACT: *The average price per square foot in the community is $250-290. This depends on all the upgrades, interiors and fixtures a buyer decides to choose.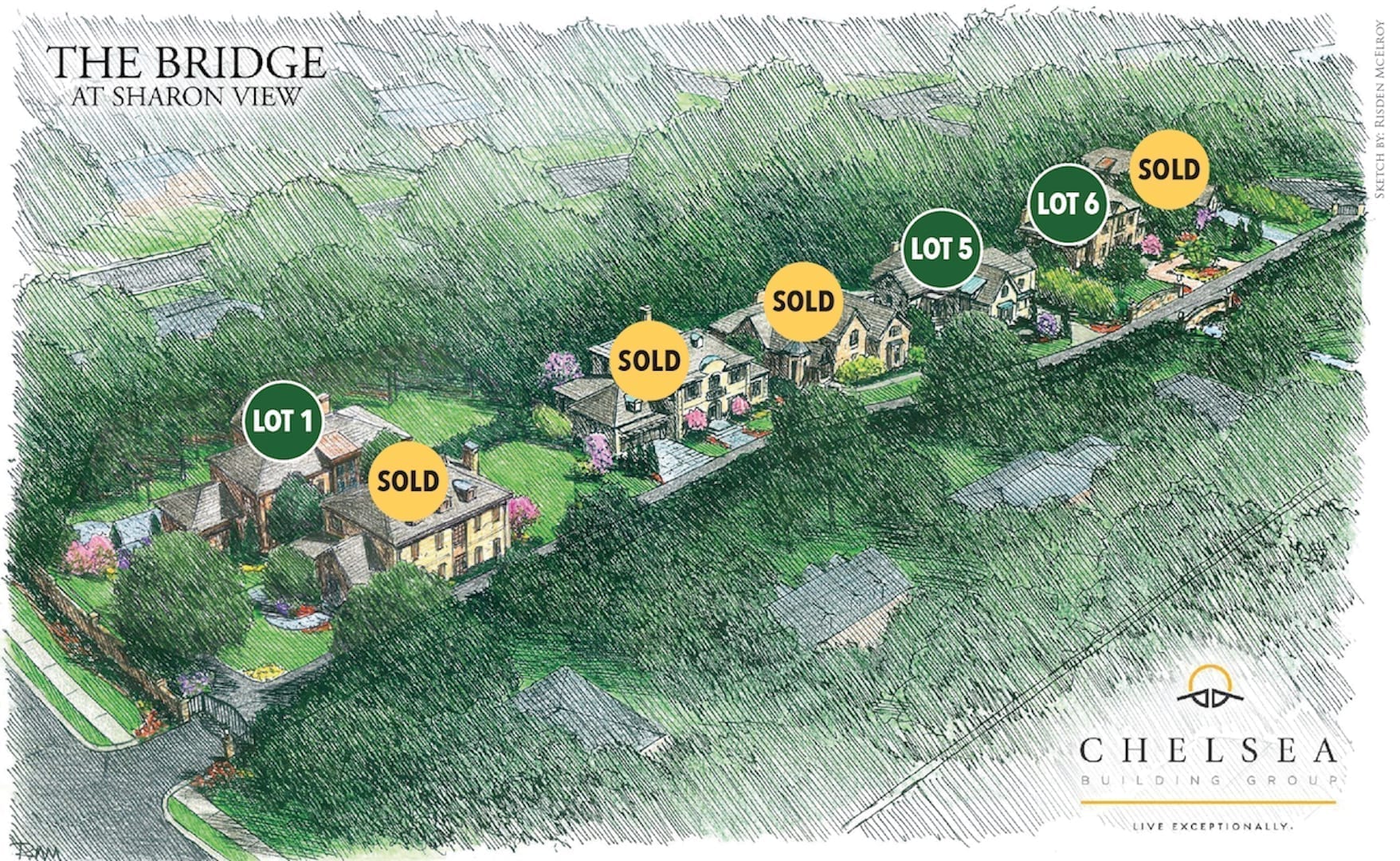 Currently For Sale LOTS SOUTHPARK:  
LOT 1:  This lot has its own private, gated entry. Would be a perfect opportunity for someone wanting a pool and a large sized yard, or just more house and yard.   Lot value $350,000 if Chelsea Building Group builds the home.   $425,000 if buyer wants to bring in their own builder.
SOLD: 5556 Holyoke Lane "LOT 5"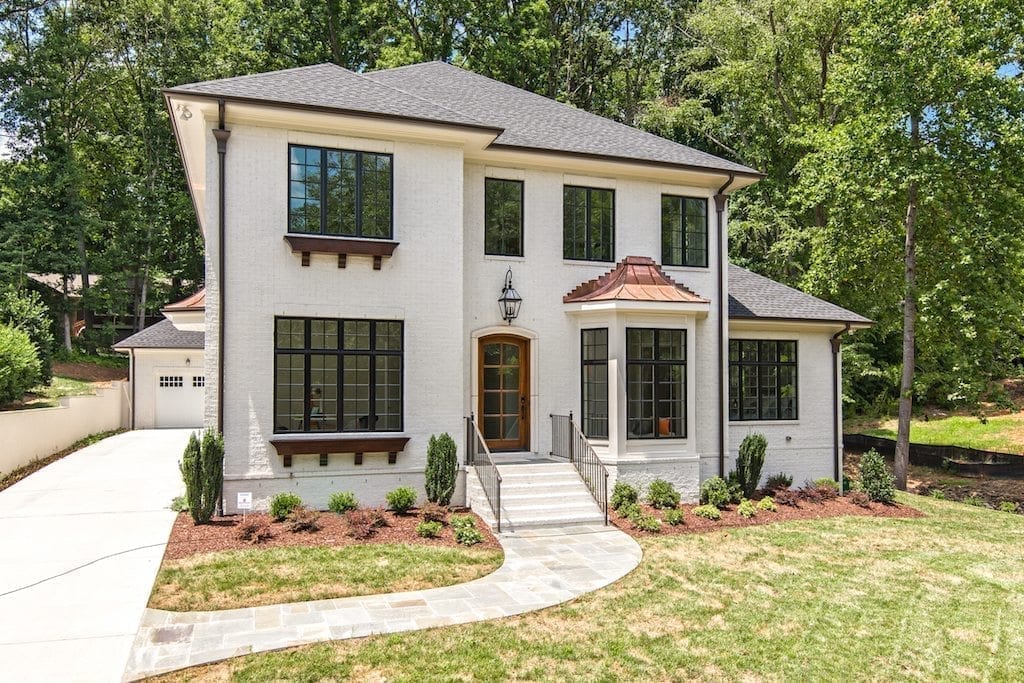 $1,200,000 this stunning SMART home you can access lighting, security, audio and visual from any smart device.  Home is also Energy certified with the golden seal of approval from "Environment for Living" certified.   The 3rd floor can be finished to add an additional 673 sq ft!  It has already been "conditioned" space.  This means you can store your valuables with no harmful affects from heat or cold.  Space is already wired for adding further living space.  View virtual tour here.
This home is a SMART HOME!  Watch video to see just "some" of what it can do!

Click here for video on 5556 Holyoke Lane and further neighborhood information.
Take a minute to tour their first stunning home in this community.
5564 Holyoke Lane (LOT 3)
Click: Virtual tour of more pictures of this home
Because they build truly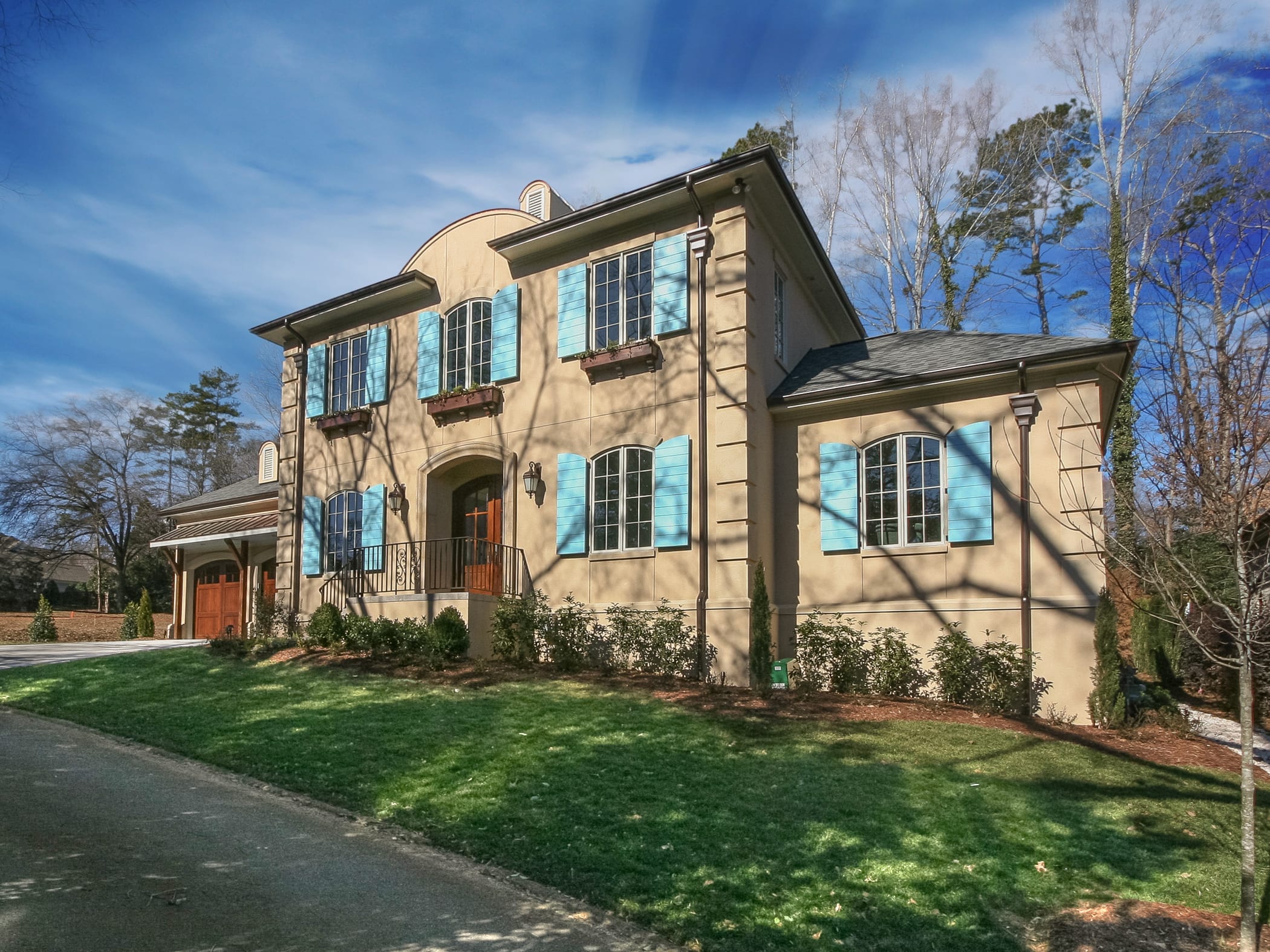 custom, you can decide if you want something more contemporary to something traditional.  Current buyers have opted for the contemporary twist, but you can choose as you wish.  Buyers are going for the open floor plan concept and removing the traditional dining room.   Each lot has its own characteristics as to what it can fit and deliver.  Contact Danielle Edwards to find if your dream home is possible.
Lot 7 Buyers did a craftsman style outside and contemporary open inside.  
Do you have plans to choose from?
Since Chelsea Building Group is a custom builder, they do not have plans like you would expect at a tract home community.  However, they do have plans for the home proposed on LOT 6, and the completed homes on LOT 3,7, and 2.  You can use these to brainstorm ideas and speed up the creation process.  Since each lot has its own unique characteristics, a custom plan is suggested.
If you are interested in this opportunity the next step would be to contact buyer agent Danielle Edwards to make an appointment to view the community.