Buying a home Charlotte | Love or Lust?
How to know if the prospective home is the right match for you
Danielle Edwards, Charlotte Realtor, featured in RE/MAX article
A Charlotte RE/MAX agent offers helpful advice to keep buyers on track during the homebuying process.
Ever fallen in love with a house way over budget? Or had a crush on a house that's too far from work?
Eager to get into a new home, buyers can often find themselves fantasizing over a property with bells and whistles that make it enticing, even though it's not a great match. Add in low inventory, and buyers can be frantic to lock down any house. This can be especially relevant for first-time homebuyers who come into the process excited with high expectations. According to the National Association of REALTORS®, first-time buyers made up 34% of all homebuyers in the U.S. in 2021.
With more than 16 years of experience in Charlotte real estate, Danielle Edwards, an agent and team leader with RE/MAX Executive in Charlotte, North Carolina, shares how buyers will know they've found the right home for them (aka, the one) when they are buying a home Charlotte.
It meets your essential criteria- Buying a home Charlotte
Which features are must-haves, and which would simply be an added bonus? Before starting the homebuying process, make a comprehensive list of wants versus needs. Sticking to this list while browsing for homes can help eliminate properties that drive the lust factor but don't actually suit the needs of you and your family.
Edwards tells her clients to consider their lifestyle when making this list.
"A buyer may say they want a large flat yard or a spacious yard for entertaining. I will say to them, 'Think about how you actually live,'" says Edwards, a RE/MAX Platinum Club member. "I try to get buyers to really think about where they spend their time when they're at home because being realistic can help them cross out some properties. It doesn't make sense to get in a bidding war over something that you're not going to use."
She reflects, "In my own experience, in my previous house, we never went into our yard. We thought it would get so much use, but in reality, we were so busy on weekends it never got used as we had intended."
When determining essential criteria in a prospective home, it's important to also consider which elements you'd like to be move-in ready and what you'd be willing to renovate down the road.
"I find that some buyers get caught in this rabbit hole of the 'perfect house.' In reality, there is no perfect house. Every house has its quirks, so you have to figure out what is right for you," Edwards says.
"There will always be something to do to it to make it more personal, whether you need to add a wall to make a home office, paint the exterior or remodel the kitchen. No matter what house you buy, you're likely going to be spending money to make it your own. For some buyers that's immediate and for some buyers that will happen over time."
You can afford it- Buying a home Charlotte
Getting pre-approved for a mortgage – a process where a lender evaluates and confirms your borrowing potential – can help determine how much money you can actually spend on a house. But remember: the price of a home is more than just the down payment and monthly mortgage payments.
Account for the essential homebuying fees for services like inspection, closing, and working with a professional agent, and budget for unexpected home maintenance costs and regular repairs as well. In addition to furnishing a home, be prepared to deal with inevitable repairs to the roof, HVAC system, plumbing and more.
Seasonal maintenance costs may vary depending on the local. For example, harsh frosts can take a toll on driveway pavement and snow can present different risks to roofs in colder climates, and yard maintenance – like watering the lawn – can cost significantly more in warmer or drier climates. Depending on the weather, be prepared to purchase a snowblower or even xeriscape a yard.
It's near important points of interest (POIs)- Buying a home Charlotte
When shopping for a house, it's important to consider its proximity to places you frequent, like work, school, family members or a favorite park to walk the dog.
Location is personal. Some buyers are willing to expand the boundaries of their home search in order to find a fully renovated home, whereas others will take on a fixer-upper to be in their optimal location.
"Some people are focused on school districts or they're focused on a certain neighborhood and that makes it easier to narrow down their search," Edwards says. "If you convince yourself to move to an inconvenient location because you found a house you like, you could end up wanting to move out shortly after moving in."
You feel at home in the community- Buying a home Charlotte
If buying locally, and not sight-unseen, try to spend time within the desired neighborhood before purchasing a home there.
"I always tell people to drive around the streets, go to the local park and talk to people who live in the neighborhood," Edwards advises. "That's something potential buyers can do even if you're two to three years out from buying. That way, when you're ready to buy, you have it narrowed down to where you want to be – and this is especially helpful when you have to act fast in a hot market."
Ultimately, a qualified real estate professional is going to be your best source of information to discuss potential properties with and help narrow down which one is a perfect match.
"Whether it requires touring just one home that resonates or 50, a real estate agent is going to make sure they help you find the right one for you," Edwards says.
Written by Leah Curtis
____
For more information on buying a Charlotte home check out my playlist chock full of free advice on buying your first home.  If you would like to set up a home buying consultation to discuss your game plan, just reach out!
---
Danielle Edwards
South Charlotte Real Estate
Realtor, REMAX EXECUTIVE
Hefferon | Edward Team
704-761-7484
Licensed In: NC
License #: 249833
Contact Me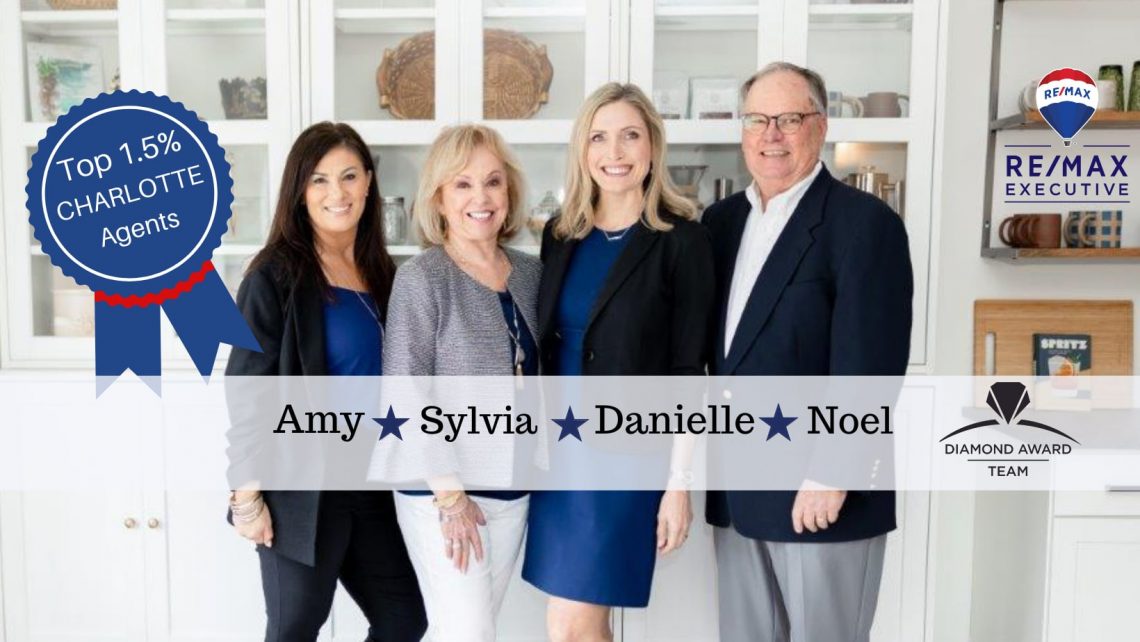 Useful Links
What does your equity say?
Buyer Market Update Reports