55+ Communities Charlotte –
Epcon Community-
Realtor® Review
Courtyards on Lawyers Road
Looking to retire? You are not alone. Many are seeking retirement options that give them a beautiful place to live with amenities. Epcon Communities creates a perfect living space for those who do not want the large mega-55+ community lifestyle.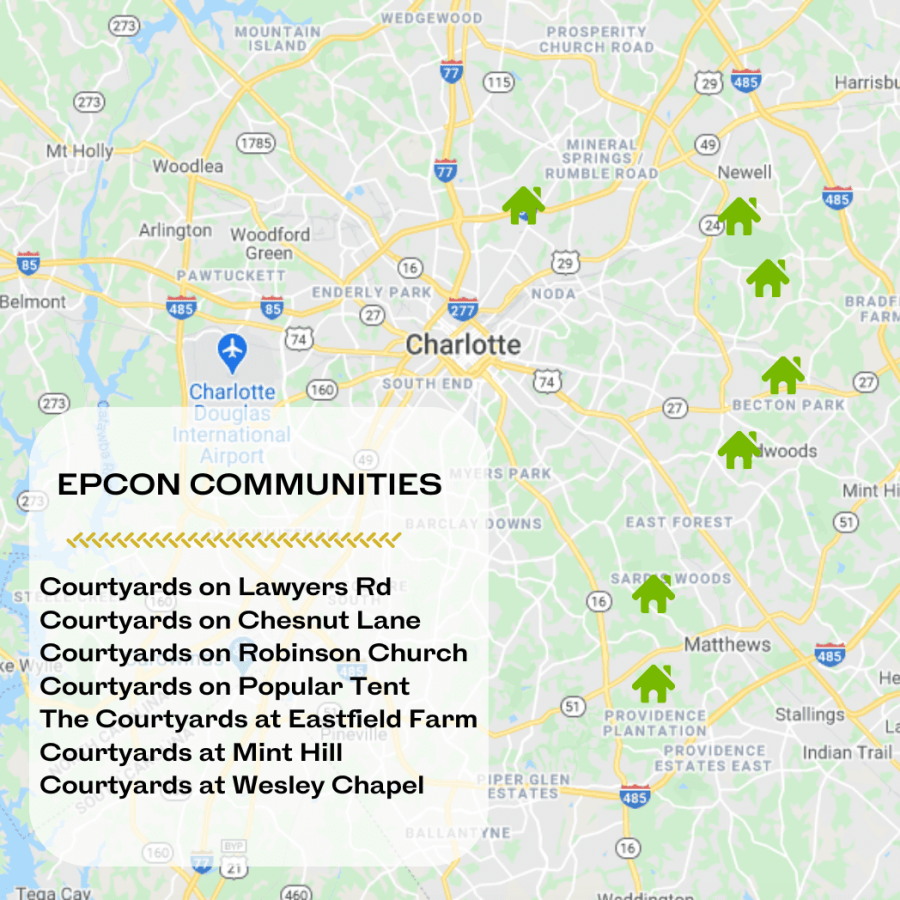 Epcon Community 2021 Map
Epcon has successfully built many "Courtyard" 55+ communities in not only the Charlotte, NC area, but all across the United States.
Check out my walk through and driving tour of the Courtyards at Wesley Chapel.
This will give you an idea on what their "to be built" communities will look like.
Epcon has been building homes for over 30 years. To ensure that they continue to build homes at the highest standard most of their builders participate in a rigorous, trademarked, quality assurance process called QualityMark. QualityMark is governed independently from the construction professionals that build the homes, thus allowing objective reviews that ensure the pristine quality of your home.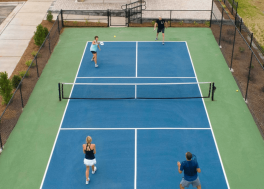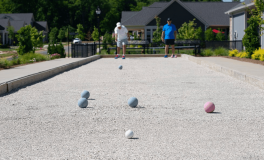 Whether you want new construction or resale I am up to date with what is available and what each of them offer. The best part is having buyer's representation is complimentary to you! The seller will cover our fee, and in exchange you have someone who is looking out for YOUR best interest. The builder sales rep, though really nice and helpful, they represent the builder. Having a professional with experience in the new construction process can be your greatest ally to ensure you have a smooth process.
If you live outside North Carolina and want to know my TOP 10 reasons to move to North Carolina – click here
Epcon is currently building in

Courtyards on Lawyers Road (Stallings, NC)
Courtyards on Chestnut Lane (Matthews, NC)
Courtyards on Robinson Church (North Charlotte, NC)
Courtyards on Poplar Tent ( Concord, NC)
Courtyards at Eastfield Farm(Huntersville, NC)
Courtyards at Mint Hill (Mint Hill, NC)
Courtyards at Wesley Chapel( Wesley Chapel, NC)
The best part is I can assist you with any of these locations!
Watch my video on buyer's representation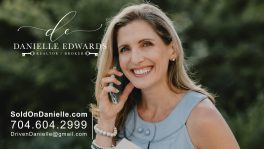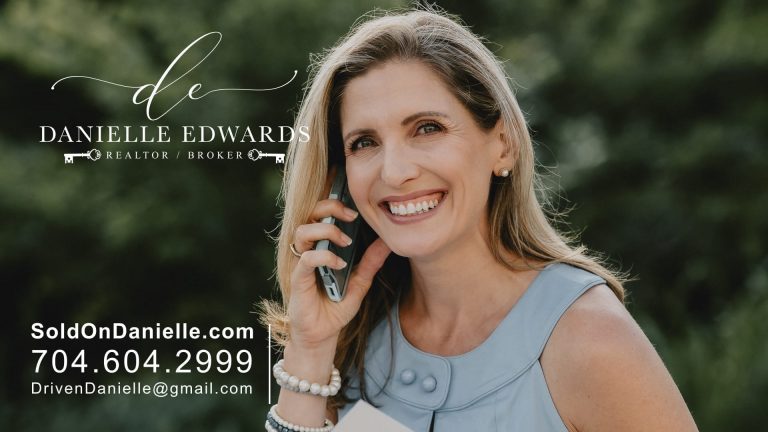 Danielle Edwards
704-604-2999
www.SoldOnDanielle.com/testimonials
drivendanielle@gmail.com
I look forward to hearing from you and seeing what I can do to make your retirement plan come to life!