2021 Real Estate Market Review – Charlotte, NC
By Charlotte Realtor, Danielle Edwards
RE/MAX EXECUTIVE
What a CRAZY year this has been!  Let's recap the year with some quick points to keep you current and up to date at your next gathering!
CHARLOTTE QUICK HOME STATS
Single Family rent prices are up 10.9%
The average Charlotte Home sale price is $406,915 which is up 16.7% over last year
Charlotte homes on average received 100.2% of the List price, which is up 1.3% over last year
The average days on market is 19
Of the 12,948 homes sold last year, 3,615 of them were CASH buyers!
The average homeowner gained around $56,000 in equity in 2021.
What do you do with all that money?
Save it
Improve your home
Buy investment property
TOP 10 Home Improvements for 2021
Listed in order with the percentage of cost recouped, average project cost, and resale value.
Attic insulation                  107.7%                    $1,343 cost                   $1,446 resale
Avg. Entry door replace    90.7%                     $1,413 cost                    $1,282 resale
Stone veneer                       89.4%                      $7,851 cost                    $7,019 resale
Upscale garage replace     85%                         $3,304 cost                   $2,810 resale
Minor kitchen remodel    80.2%                      $20,830 cost                 $16,699 resale (better offers)
Entry door fiberglass        77.8%                       $3,276 cost                    $2,2500 resale
Midrange garage door      76.9%                        $1,749 cost                    $1,345 resale (curb appeal)
Siding replacement           76.4%                       $15, 282 cost                 $11,286 resale(better offers/energy)
Window replace/vinyl      73.9%                       $15.282 cost                   $11,286 resale(better offers/energy)
Deck addition                    71.5%                         $10,707 cost                   $7,652
Charlotte homes with updated curb appeal sell faster and receive stronger offers.  I have seen this hands down over and over this year.
As your trusted Charlotte Realtor, I am here to advise on what improvements are most beneficial for your Charlotte home.  Plus, with my trusted network of professionals, I can recommend vendors to do the job!
How are you keeping up with your home value?
This year I invested in the lasted in real estate software for my clients and you!  It is called HOMEBOT.  It works like other algorithms, but the difference is that it connects to your personal equity/payoff and advises you on everything from refinancing to investing.  My data-loving clients are LOVING THIS!  The best part is you can add all your properties into one portal and receive a monthly update on your home.
Granted, this is software and not an exact science.  But, it is a wonderful tool and will get you off those third-party sites that are not as accurate.  You can also click ONE button to request a 'real value' report to be done where we can update that value so moving forward it is more accurate.
IN BIG NEWS!!!
Do you watch those real estate tv shows?
I was featured on "First-time Homebuyer" sponsored by the National Association of Realtors. It was surreal to be able to share one of my greatest victories of 2021 with the TV world.  My buyer Danaya and I worked nonstop to find her first home in Charlotte, NC.
The show airs on HULU or YOUTUBE TV.
Season Two / Episode 2
Or you can just watch it here

---
Danielle Edwards
South Charlotte Real Estate
Realtor, REMAX EXECUTIVE
Hefferon | Edward Team
704-761-7484
Licensed In: NC
License #: 249833
Contact Me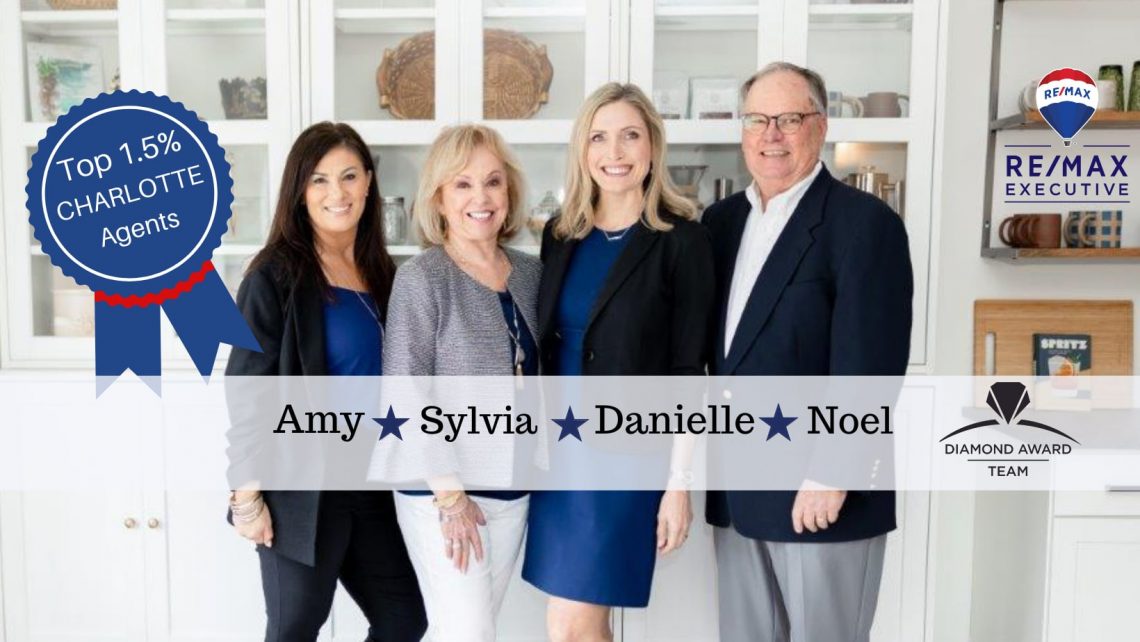 Useful Links
What does your equity say?
Buyer Market Update Reports
Danielle Edwards
704-604-2999
drivendanielle@gmail.com
Soldondanielle.com
Instagram- @danielle_your_Realtor