Charlotte: Top 10 Reasons to Move to Charlotte
In 2006, I moved to the Queen City, Charlotte, from South Florida.  After living in California and NYC, I was anxious if the "South" could hold my attention.  Between the beauty of Lake Norman, the fall seasons, and great restaurants I was very happy with my decision.
Here would be my top 10 reasons to move to CHARLOTTE, NC
1. Climate: Charlotte boasts amazing weather.  Being a Floridian, I was not looking forward to the winter.  But, really the winter here isn't that bad at all.  Summer heat, compared to Fort Lauderdale, was not even a comparison.  Maybe there is ONE hot month, August.  I have just planned my vacations NORTH at that time.  The fall season in Charlotte, is amazing.  Spring, are you kidding me? Where do all these beautiful trees come from?!
2. People: The people in Charlotte, hands down are the nicest I've ever experience.  You have "Charlottean's" and people like me who have migrated here.  People wave when they change lanes, say hello, ask about your day.  Yes mam, No Sir… have to love it.
3. Transportation: Charlotte Douglas Airport– International airport at your finger tips.  Easy parking, great restaurants at the airport, and you can be to the islands or NYC FAST!  Not to mention it is the hub for Us Airways!
Within Charlotte we have a light rail that makes travel from South Charlotte into Uptown easy, and safe.
4. Parks– Took me a while to fully experience the beautiful parks here in Charlotte.  I think I talk more about the parks than anything else!  My favorite is FREEDOM PARK which is the CENTRAL PARK of the Queen City.  I love the annual FFestival in the park!  Up north by Lake Norman,  there is Jetton Park
, where you can walk, have picnics, even get married.   Enjoy a beautiful sunset, watch the boats go by and just relax!
Another secret that many don't know about is Latta Plantation.   You can rent kayaks there and go horseback riding.  Beautiful place to have a picnic by the water, hike, and get lost with nature.  They have the famous historical "Latta" home you can tour, the Raptor Center, and nature trails that goes on for miles.
5.  Sports–
Professional Sports– If sports if your thing, Charlotte has you covered.  The Carolina Panthers NFL team, NBA Charlotte Hornets and minor league Baseball the Charlotte Knights, and minor league Hockey The Checkers.  What is great about the sports, is whether its your team or not… you can wait till  your team arrives to play here in Charlotte.  More than likely your college team will be making a visit to play against USC, Wake Forest, Clemson, UNC or NC State, so you get your college fix once a year too!
Adventure sports– Newly added to Charlotte is the National White Water Center.  This is fun for the whole family.  You can go white water rafting, ziplining, kayaking, mountain biking, hiking, rock climbing and paddle boarding! They have awesome concerts along the rapids, and a restaurant that is great to watch the rafters flip over and enjoy the beautiful scenery.
NASCAR–  Charlotte in case you haven't heard is the home to NASCAR, the new NASCAR hall of fame, the ALL STAR RACE and the Bank of America 500.  Whether you are a NASCAR fan or not, it is definitely something you need to check out once and cross it off your bucket list!
6. Road Trips-
The beaches are 3 1/2 hours away: Sunset Beach, Myrtle Beach, Wrightsville Beach and Carolina Beach.
#1 Place to visit in the U.S., Charleston, is only 3 1/2 hours away
7. Cuisine– Since 2006, I must say the cuisine/restaurants to choose from has greatly improved.  More than likely your favorites place from back home now has a location here, or something better.  BBQ is a definite hometown must here, but beware of Bojangles.. those biscuits will lure you in, and the sweet tea…. lets just say you'll put on a quick 10 lbs  🙂  My top 5 favorite places would be:
 Midwood Smoke House in Plaza midwood, forget the BBQ, the banana pudding is delicious 🙂
Nikko Sushi- fun lively sushi place that makes you feel like you are in the "big city"
SOUL- funky tapas place in Plaza-Midwood.  They don't take reservations, but it is worth the wait
Custom Shop- Elizabeth area.  Great "custom" fresh food, small portions.  Don't be in a rush, this food is fresh and $$$$ but, worth it!
131 MAIN– is another great NC chain.  Different specials each night. High quality food and service.  The cornbread, ahi-tuna appetizer and salmon appetizer are my favorite.
8. Greenways– For the active people, Charlotte has stunning greenways around the city.  I have yet to explore them all.  They recently added the "rent a bike" around the city that makes exploring Charlotte even easier! I suggest checking out the 7 mile greenway that runs through Freedom Park and Midtown over to Elizabeth.
9. Unique Areas–  Much like NYC, Charlotte has it "areas" that are almost separate from the rest.  I love the "artsy" style of NO-DA, "North Davidson".   Here you will find galleries, live music, tattoos places and the famous hot dog vendor! There is also Plaza Midwood, one of Charlotte's historic areas.  This is definitely a destination spot for the FOODIE.  Bring your taste buds here for sure!  Check out, "Soul" the pork belly tacos are out of this world, Zada Jane's, Midwood Smokehouse and a great burger at Kickstand.  For the more historical charming town vibe, Davidson, which is North of Charlotte, is a quaint town, and like going back in time.  Also, the location of Davidson college.  While you are up there check out North Harbor Yacht Club, for a nice meal on Lake Norman.
10. Ease of life- I struggle with my #10 since it is hard to explain it.  The traffic compared to everywhere else, is nothing.  Of course there is rush hour, but other than that really folks…. its a breeze.  Easy to make friends, get involved, raise a family or retire.  The cost of living compared to most is great.  I find myself always happy to be back "home" in Charlotte, after a trip elsewhere.  The pace of life is perfect.  Once you find your niche group of friends, hobbies, church/temple, mommy groups etc.
——
Let me know what your top 10 reasons are.  Love to hear from you.
If you are ready to  call Charlotte home I would be happy to assist you.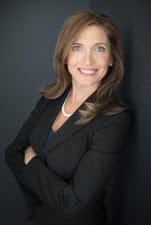 To search for a home in Charlotte, CLICK HERE to customize your search.
Danielle Edwards
REALTOR NC/SC
drivendanielle@gmail.com
704-604-2999